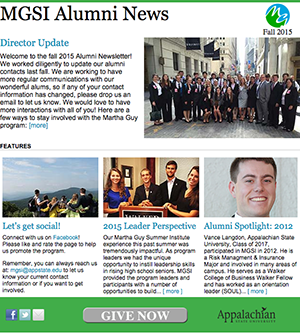 The latest edition of the Martha Guy Summer Institute alumni newsletter is now available online.
The fall 2015 publication offers readers an update from director Barbara Rule, a perspective from 2015 program leaders Amanda Woolever, Alex Herbst, Harrison Gillette and Allegra Korver, and a spotlight on alumni Vance Langdon.
The issue also encourages interested parties to stay in touch via social media.
The Martha Guy Summer Institute for future business leaders was created to give high achieving high school students interested in pursuing a college degree in business a premier summer experience exploring the different disciplines within business, exposing them to regional business leaders and developing leadership and professional behavior skills needed to be successful in the business realm.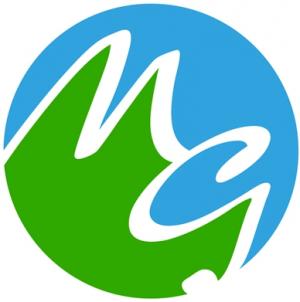 Tags: