With the exception of welcome improvements being made in our classrooms (most notably new carpet and paint), Peacock Hall is relatively quiet this week while the university is on break. Appalachian will mark Memorial Day with a May 29 ceremony, and summer sessions begin May 30. From there we look forward to the 2017-18 academic year.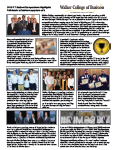 Looking back on the last academic year, I'm exceptionally proud of all our students have accomplished. Our students participated in a number of regional, national and international competitions, gaining invaluable, hands-on experience in their respective fields of study while beating out high-level competitors along the way. View the highlights. Next fall we'll continue to gain momentum in the area of experiential learning for our students, providing additional support to those who place highly in district-level meets and better enabling continued practice at subsequent competitions.
Transformational, educational experiences like these are in line with our college's core values. Our faculty recently adopted a new strategic plan that will guide our work from 2017 through 2022. In the classroom and with co-curricular offerings, as well as through the myriad of research and service endeavors our faculty and staff complete, we will increase collaboration and innovation; enhance community and industry engagement; broaden teaching, learning and scholarship; and design a more sustainable organization. Read the college's 2017-22 strategic plan.
While we are continually innovating curriculum and program offerings to ensure our graduates are prepared to enter and excel in today's global workforce, some things remain constant. We seek students who will make a positive impact on their community, both locally and globally. Current high school students interested in business as a college major should view the visit page on our website, and college graduates considering an advanced degree are encouraged to register for June 1 and June 8 virtual information sessions to learn more about our MBA and MS in Applied Data Analytics programs, respectively.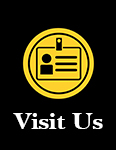 Daily, I am grateful for our outstanding students and alumni and for the role I have the opportunity to play in your lives. As we in the Walker College shared on May 4, we back App because App backs us. You back the Walker College, and I encourage all of our alumni to continue engaging with current students and faculty, as well as with your fellow alumni. Visit Appalachian often; approaching opportunities to return to campus include the September 27 Business Connections, the October 7 Walker College Gameday and Appalachian Homecoming, and the November 10 Carole McLeod Entrepreneur Summit. Keep us informed of your activities by submitting news and sharing stories through our website. Read your fellow alumni class notes, and follow–and invite your friends to follow–@walkercob on Facebook, Twitter, Instagram and LinkedIn.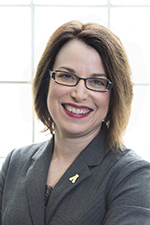 Heather Norris, Dean
Walker College of Business
Tags: