Judy Sweger '08 is the Director – Compensation & Benefits at Old Dominion Freight Line, Inc. In this role, she is responsible for the design, implementation, and ongoing evaluation of the Company's benefits programs including:
Health and welfare benefit plans with an annual spend of over $60 million
Retirement plan with over $1 billion in assets
Wellness programs, including Company-wide weight loss challenges (11,000 lbs lost) and two on-site clinics for employees

She also oversees the compensation programs including base pay structure and evaluation and incentive pay plan design to maintain a competitive position in the market to attract and retain the best employees. Additionally, Judy is responsible for the Leave of Absence department that manages all employee leave requests in accordance with the Family Medical Leave Act (FMLA) and the Americans with Disabilities Act (ADA).

Judy works closely with senior management to ensure that the compensation and benefits programs support the organization's business objectives both in terms of cost management and value to employees and their families. Championing "Service 2.OD" with her employees, Judy leads a team of professional and support staff by modeling a commitment to quality, responsiveness and innovation.
Judy completed her MBA at Appalachian State University in 2008 and her BS in Business Administration from Elon University in 1996.
Judy lives in High Point, North Carolina, with her son, David, who she adopted in April 2019. She is active in the Junior League of High Point and volunteers with the North Carolina Baptists on Mission doing disaster relief and recovery after hurricanes and other natural disasters.
Want to get involved with Graduate Programs in the Walker College of Business?
Check out our MBA Alumni Page and Walker College of Business Alumni Page for information. Also, help us stay connected to you by completing this short survey.
About Appalachian's MBA Program
Appalachian State University's MBA Program provides educational experiences to prepare our students for life-long learning and professional leadership responsibilities in a dynamic global environment. The program provides individualized attention through extensive student-faculty collaboration and offers frequent networking and team building opportunities. Flexible programming allows each student to receive the best educational experience possible through full-time or part-time tracks in two locations with the opportunity to complete the degree in as little as a year. Students can earn concentrations in: Sustainable Business, International Business, Economics, Business Analytics, Supply Chain Management, Human Resources, and Interdisciplinary Business. In addition to giving students the technical skills and knowledge to be successful in the business world, the Walker College also provides students the soft skills necessary to be complete professionals. Through executive skills courses, students develop resumes, improve interview skills, and expand networking skills, and a career advisor offers support with job search and interviews. For more information, visit mba.appstate.edu.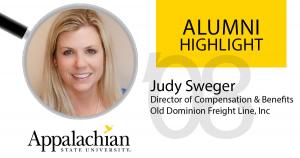 Tags: