Kaylen Kent '16 is the Training and Development Manager at Blue Ridge Energy in Lenoir, NC, a member-owned electric cooperative providing reliable electric service at the lowest cost possible to those in and around the High Country.
Kaylen has always had an immense passion for business development and strategy but was still uncertain of the career path she wanted to pursue following her undergraduate studies at Appalachian State University where she completed her Bachelor of Science in Business Administration with a focus in International Business. Following her undergraduate career, she decided to continue her studies and pursue her MBA at Appalachian State.
She describes her graduate experience in the MBA program at Appalachian to be beyond comparison. She describes the classroom experience to be thought-provoking and appreciated the dedicated faculty and staff who created the perfect environment for her personal growth. As a young student, with little professional experience, she credits this program for giving her the knowledge and skills to be successful in a career following graduation and recommends the program to anyone looking to pursue an MBA.
Want to get involved with Graduate Programs in the Walker College of Business?
Check out our MBA Alumni Page and Walker College of Business Alumni Page for information. Also, help us stay connected to you by completing this short survey.
About Appalachian's MBA Program
Appalachian State University's MBA Program provides educational experiences to prepare our students for life-long learning and professional leadership responsibilities in a dynamic global environment. The program provides individualized attention through extensive student-faculty collaboration and offers frequent networking and team building opportunities. Flexible programming allows each student to receive the best educational experience possible through full-time or part-time tracks in two locations with the opportunity to complete the degree in as little as a year. Students can earn concentrations in: Sustainable Business, International Business, Economics, Business Analytics, Supply Chain Management, Human Resources, and Interdisciplinary Business. In addition to giving students the technical skills and knowledge to be successful in the business world, the Walker College also provides students the soft skills necessary to be complete professionals. Through executive skills courses, students develop resumes, improve interview skills, and expand networking skills, and a career advisor offers support with job search and interviews. For more information, visit mba.appstate.edu.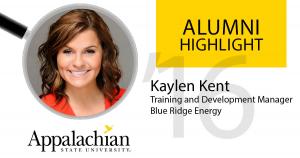 Tags: