Kelly Sain 98' is the current Market President for BB&T and covers the Morrisville, Cary and Apex markets where he leads the commercial lending team. He serves as consultative trusted advisor responsible for delivering full service solutions and services to clients in these markets. Since joining the bank in 1998 he has been recognized for his proven track record of sales and leadership success and he is highly effective at relationship and team building.
Prior to joining BB&T he received his undergraduate degree at the University of North Carolina at Chapel Hill and his Master of Business Administration from Appalachian State University. He is currently a member of the Rotary Club of Cary, Cary Chamber of Commerce Board Member and also involved in the YMCA We Build People Campaign.
A current resident of Wake County he and his wife Colleen have three children; two daughters, Jessica and Alivia and a son named Cooper.
Want to get involved with Graduate Programs in the Walker College of Business?
Check out our MBA Alumni Page and Walker College of Business Alumni Page for information. Also, help us stay connected to you by completing this short survey.
About Appalachian's MBA Program
Appalachian State University's MBA Program provides educational experiences to prepare our students for life-long learning and professional leadership responsibilities in a dynamic global environment. The program provides individualized attention through extensive student-faculty collaboration and offers frequent networking and team building opportunities. Flexible programming allows each student to receive the best educational experience possible through full-time or part-time tracks in two locations with the opportunity to complete the degree in as little as a year. Students can earn concentrations in: Sustainable Business, International Business, Economics, Business Analytics, Supply Chain Management, Human Resources, and Interdisciplinary Business. In addition to giving students the technical skills and knowledge to be successful in the business world, the Walker College also provides students the soft skills necessary to be complete professionals. Through executive skills courses, students develop resumes, improve interview skills, and expand networking skills, and a career advisor offers support with job search and interviews. For more information, visit mba.appstate.edu.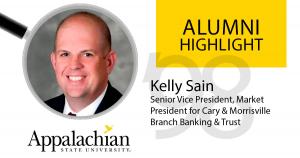 Tags: