Logan Hemric '16 is an Operations Planning Partner at Interflex Group in Wilkesboro, NC. Interflex Group is a market leader in flexible packaging, specializing in flexographic printing. In his role, Logan oversees vendor-managed inventory, maintains the production schedule throughout the plant, purchases raw materials, and utilizes data analytics to maximize efficiencies in production.
Logan attended Appalachian State where he completed his BSBA in Economics with a minor in Supply Chain Management in 2015. Following his undergraduate career, he decided to continue his studies at Appalachian where he received his MBA in Supply Chain Management.
He recalls some of the most beneficial aspects of the MBA program to be soft skill development, the opportunity to study abroad, substantial networking opportunities, and in-class group work that mimicked on-the-job scenarios. He claims the program gave him the well-rounded education that he needed and the confidence that ensured success in his career.
Want to get involved with Graduate Programs in the Walker College of Business?
Check out our MBA Alumni Page and Walker College of Business Alumni Page for information. Also, help us stay connected to you by completing this short survey.
About Appalachian's MBA Program
Appalachian State University's MBA Program provides educational experiences to prepare our students for life-long learning and professional leadership responsibilities in a dynamic global environment. The program provides individualized attention through extensive student-faculty collaboration and offers frequent networking and team building opportunities. Flexible programming allows each student to receive the best educational experience possible through full-time or part-time tracks in two locations with the opportunity to complete the degree in as little as a year. Students can earn concentrations in: Sustainable Business, International Business, Economics, Business Analytics, Supply Chain Management, Human Resources, and Interdisciplinary Business. In addition to giving students the technical skills and knowledge to be successful in the business world, the Walker College also provides students the soft skills necessary to be complete professionals. Through executive skills courses, students develop resumes, improve interview skills, and expand networking skills, and a career advisor offers support with job search and interviews. For more information, visit mba.appstate.edu.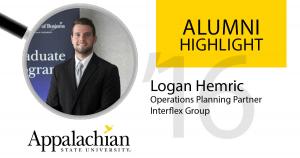 Tags: