Michael Weisbecker '95 is the Sr. Manager of Financial Planning and Analysis for Sierra-Cedar. Sierra-Cedar is a private IT consulting firm specializing in Workday and Oracle ERP implementations, as well as Managed Services. Michael is currently responsible for providing financial reporting metrics, annual budgeting models, board presentations, and strategic support.
Michael received his MBA in Management from Appalachian State University. Michael also holds a BBA in Accountancy from the University of Notre Dame as well as a Master of Accountancy from the University of Tennessee. .
Appalachian State provided Michael with a comprehensive business foundation from dynamic classes, accessible professors, and demanding team-oriented projects. The MBA program allowed Michael to acquire skills that are both in demand and transferable across industries. These skills learned from the MBA program have proven invaluable for Michael in his career with various financial and accounting leadership roles, from the dot-com heyday at Earthlink to the medical device field at Medtronic and now with the consulting industry.
Michael currently resides in Alpharetta, GA with his wife and two children.
Want to get involved with Graduate Programs in the Walker College of Business?
Check out our MBA Alumni Page and Walker College of Business Alumni Page for information. Also, help us stay connected to you by completing this short survey.
About Appalachian's MBA Program
Appalachian State University's MBA Program provides educational experiences to prepare our students for life-long learning and professional leadership responsibilities in a dynamic global environment. The program provides individualized attention through extensive student-faculty collaboration and offers frequent networking and team building opportunities. Flexible programming allows each student to receive the best educational experience possible through full-time or part-time tracks in two locations with the opportunity to complete the degree in as little as a year. Students can earn concentrations in: Sustainable Business, International Business, Economics, Business Analytics, Supply Chain Management, Human Resources, and Interdisciplinary Business. In addition to giving students the technical skills and knowledge to be successful in the business world, the Walker College also provides students the soft skills necessary to be complete professionals. Through executive skills courses, students develop resumes, improve interview skills, and expand networking skills, and a career advisor offers support with job search and interviews. For more information, visit mba.appstate.edu.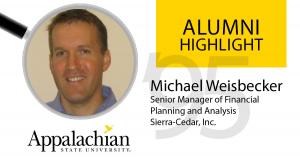 Tags: