William Northington, an assistant professor of marketing and supply chain management at Appalachian State University, was recognized as reviewer of the year for Qualitative Market Research - An International Journal.
The acknowledgement comes as part of the 2020 Qualitative Market Research Literati Awards.
"It has been my pleasure working with QMR for several years now to ensure we are publishing research that informs and challenges all aspects of marketing through a qualitative/theoretical lens," said Dr. Northington. "A special thank you to the editor, Dr. Andrew Lindridge, for giving me this opportunity."
About Faculty Research in the Walker College of Business
Walker College of Business faculty produce and disseminate extensive research through both academic and professional communities. In the last five years, faculty members have published approximately 400 peer-reviewed academic journal articles, 130 conference proceedings and made more than 400 conference and professional presentations in 170 different venues. In total, the faculty has produced more than 700 individual intellectual contributions in basic discovery research, more than 400 contributions in applied or integrative research and 240 contributions in teaching and learning research. For more information, visit business.appstate.edu/faculty/research.
About the Department of Marketing and Supply Chain Management
At Appalachian State University, students in the Walker College of Business' Department of Marketing and Supply Chain Management learn to drive industry initiatives that develop customer satisfaction and retention, contribute to company profits and build connections with suppliers, distributors and the community. Students majoring in marketing may select a concentration in general marketing, digital marketing or sales. Students majoring in supply chain management (SCM) learn about logistics, operations, strategic sourcing, process improvement strategies and supply chain technologies, enabling them to compete in the global marketplace and help future employers reduce costs, improve profits and expand their markets. Learn more at marketing.appstate.edu.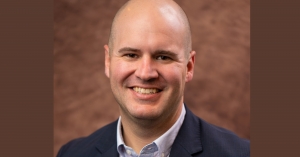 Tags: