A Master of Science in Accounting graduate student at Appalachian State University has been selected for a postgraduate technical assistant position with the Governmental Accounting Standards Board (GASB).
Danielle Pollock ACC '16 will begin her GASB internship this summer. It is a one-year term, and she will be highly involved with the accounting standards-setting process.
Pollock, who aims to complete her master's degree in 2023 or 2024, is known by her peers and professors in the Department of Accounting as an excellent time manager, balancing school with work at local restaurant Bistro Roca and volunteering as a tutor with Global Vision International. She is a proven leader, having guided others to success as an officer in the Walker College of Business Transfer Student Association.
It's no surprise to Accounting Professor Dwayne McSwain that Pollock has secured the highly competitive internship with the GASB.
"These internships are very prestigious," said McSwain. "This is a big deal for Danielle and for our department."
McSwain said that through this program, Pollock will develop an in-depth understanding of the roles played by preparers, auditors and users of financial information.
About the GASB Program
Both the Governmental Accounting Standards Board and the Financial Accounting Standards Board sponsor a postgraduate technical assistant program twice each year for individuals who are planning a career in accounting. Postgraduate technical assistants are assigned to major agenda projects or to short-term practice and implementation issues, depending on the need for staff assistance. These interns are involved in all phases of their assigned projects, including analyzing written submissions received on documents issued for public comment, reviewing and analyzing published research, preparing memorandums on technical issues for Board members' information, drafting due process documents and evaluating accounting proposals of other organizations. Additionally, postgraduate technical assistants attend and occasionally participate in public Board, task force, and other meetings pertinent to their projects.
Candidates for the internship are first nominated by a member of their university's accounting department and must have an outstanding academic record, strong oral and written communications skills, and have completed course work that provides a thorough knowledge of accounting theory and practice.
About the Department of Accounting
The Department of Accounting has built a strong reputation for excellence in accounting education and is highly regarded by accounting employers in North Carolina and throughout the Southeast. Learn more at accounting.appstate.edu.
About the Walker College of Business
The Walker College of Business at Appalachian State University delivers transformational educational experiences that prepare and inspire students to be ethical, innovative and engaged business leaders who positively impact our community, both locally and globally. The college places emphasis on international experiences, sustainable business practices, entrepreneurial programs and real-world applications with industry. Enrolling approximately 3,000 undergraduates in 10 majors and 175 graduate students in three master's programs, the Walker College is accredited by AACSB International – the premier global accrediting body for schools of business. Learn more at business.appstate.edu.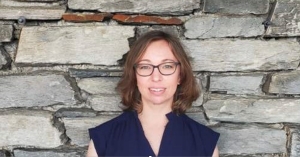 Tags: