In summer 2015, COB is offering trips with more varieties on locations and topics. COB students will have the opportunities to visit Cambodia, Vietnam, Japan, Poland, France, Ecuador and Brazil while studying topics ranging from "entrepreneurship", "doing business in another country", "ecotourism" and "sustainability".
The Walker College of Business (COB) strives to provide its students with excellent opportunities to travel to Asia, Africa, South America or Europe on a faculty-led program and earn degree credit. During the academic year of 2013-2014, a total of 168 COB students visited six continents and 18 countries. Of these students, 40 of them spent a semester or longer abroad. On average, COB students stayed 12 days abroad.
COB students spent on average $2,700 for their study-abroad experience through an ASU exchange program. The locations that COB students chose to study abroad last year included South Korea, Thailand, Malawi, Morocco, South Africa, Austria, Japan, China and Taiwan. Cuba and Costa Rica were two new additions and popular among students last year.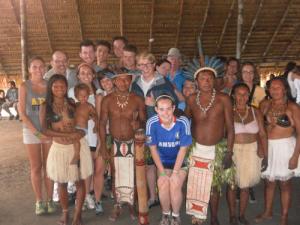 Tags: