Junior marketing major Leanna Ferguson is not only a hard-working business student, she is also a hard-working business owner applying what she learns at Appalachian State University to her business, Pep & Pop.
Ferguson has had an entrepreneurial mindset for longer than she can remember, and she knew she wanted to study marketing early in her college career. "I have always been drawn to branding and visual marketing aspects," she said. "I love the idea that you can build a unique personality for a company or product through branding and marketing."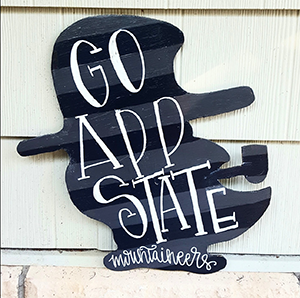 Ferguson founded Pep & Pop, a home decor and hand lettering business, from her dorm room her freshman year at Appalachian. The business is growing, and Ferguson aims to produce "top quality, hand crafted items that spread love, cheer and southern charm."
"Marketing is a subject that I can't get enough of, and Appalachian's Marketing Department makes students the top priority," said Ferguson. "I can go to my professors no matter the day or time to talk about not only class material, but also life in general; they offer me their undivided attention."
Ferguson advises students who are deciding where to attend college to visit Appalachian's campus and view the small, intimate classrooms in the Walker College of Business. "Smaller classes hold you accountable to regular attendance, but they also give you a unique chance to build personal relationships with the instructors," she said. "With strong relationships come more help and a better understanding of the material."
Ferguson plans to graduate from Appalachian with her Bachelor's of Science in Business Administration in May 2018. In the future, she hopes to start a consulting firm focusing on small business marketing and branding and continue to grow Pep & Pop.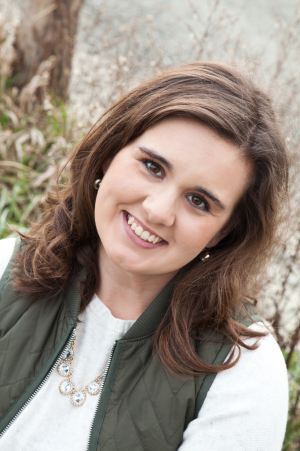 Tags: