A recent post from Mountain Times publications features Walker College of Business Dean Sandra Vannoy.
Vannoy, "an Ashe County native who grew up on a farm in Todd beside the New River, was named acting dean of the Walker College of Business in February," details the post. It goes on to say:
From those roots, Vannoy said she experienced a traditional upbringing by Depression-era parents who strongly believed in hard work and the power of education. Her father, William, is 94 and served as the pastor at Pilot Mountain Baptist Church for many years. Her late mother, Nancy, was a homemaker, while her brother, John, lives in Mooresville, and her sister, Debbie, lives in Todd. Her husband, Jim Todd, is retired from the financial services and manufacturing fields.
Vannoy graduated from Beaver Creek High School in West Jefferson and holds an undergraduate degree in finance and a master's degree in business administration from Appalachian State.
Vannoy also earned her PhD from the University of North Carolina at Greensboro, but she offers advice specific to those who are interested in earning an Appalachian MBA, having not only earned her MBA from Appalachian, but also directed graduate programs in the Walker College as one of her many roles during her tenure here.
"The MBA can increase a trajectory toward leadership positions, and we often have individuals enter the program because the MBA is necessary for promotion or salary increase," Vannoy said. "I would also say be ready to be stretched beyond your comfort zone. And that's important for developing leadership skills."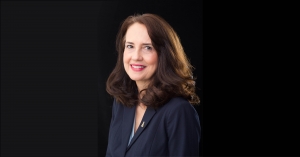 Tags: