The Boone Area Chamber of Commerce recently announced its 2020-21 Executive Committee members, and among them is Dr. Sandy Vannoy, Acting Dean of Appalachian State University's Walker College of Business.
According to the news post, Dr. Vannoy joins the Executive Committee as Chair-Elect.
Dr. Vannoy was promoted to her current post in February 2020 after serving as Associate Dean of Graduate Programs for six years. She led the school's professional education and honors programs while working to expand the in-person and online graduate program offerings. She has been active in developing the Chamber's relationship with the Walker College of Business, implementing professional development courses for Program Partners during the 2019-20 Chamber year.
"I couldn't be prouder of the Boone Chamber of Commerce and its Board of Directors," said Vannoy. "To advance economic prosperity and to encourage public/private cooperation that will broaden the economic base and enhance the quality of life in our community. Despite the myriad of challenges related to the coronavirus, the Chamber has continued to provide leadership in issues critical to the long-term success of Boone and its stakeholders. I look forward to continuing to serve the Chamber and identifying ways the Walker College of Business can partner with the Chamber on initiatives that bring value to our community."
The other committee members are Dr. Scott Elliott, Chair; David Still, Past Chair; Joe Nash; Todd Hendley; and Kevin White.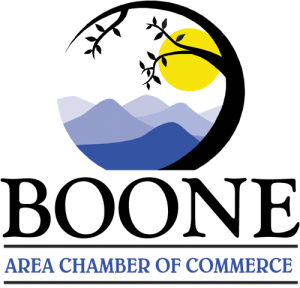 Tags: