Student-launched business Vixster will be the featured company during Silicon Hollar's May Startup Social. The event will be held in the Transportation Insight Center for Entrepreneurship on the campus of Appalachian State University Thursday, May 12, 5:30 - 7:30 pm.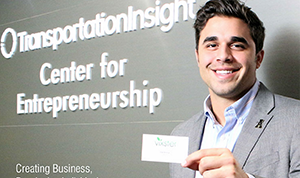 Zak Ammar, founder and CEO of Vixster, is an MBA student in the Walker College of Business. Vixster provides an on-demand trash and recycling service operating in the sharing economy. It facilitates a peer-to-peer removal service for commercial and residential customers. Five percent of revenue goes to sustainability efforts in the community.
The Startup Social is an anti-networking event for entrepreneurs, coders, hackers and investors. Refreshments will be provided courtesy of partnering organizations Appalachian Mountain Brewery and Booneshine.
Siliconhollar.org is dedicated to promoting entrepreneurship, connecting the innovators and providing information about high tech (software programming, hardware, networking, design, sustainable technologies and more) in Watauga County. The initiative is part of Startup High Country, which helps connect entrepreneurs, coders and investors in Boone with support, jobs and opportunity.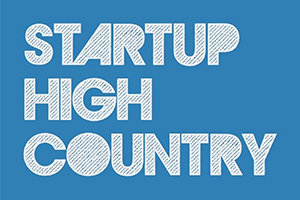 About the Transportation Insight Center for Entrepreneurship
The Transportation Insight Center for Entrepreneurship at Appalachian State University helps students and alumni launch successful businesses, enhance their future prospects, and the region's economy. The center was created in 2006 to support a rapidly increasing group of student entrepreneurs, and it was named for Hickory-based Transportation Insight in 2012.