Walker College of Business Alumnus Andrew Kota has been named executive director of the Foothills Conservancy of North Carolina, effective September 1.
Kota is a 2012 graduate of the MBA Program at Appalachian, where he earned his concentration in Sustainable Business. Kota is also a graduate of The Linsly School and holds a Bachelor of Science degree in biology from Guilford College, and a Master of Science degree in forestry from Utah State University. He has also earned a certificate in nonprofit management from Duke University and has a North Carolina Real Estate Broker License.
As executive director, Kota will be responsible for the success of the conservancy's work by ensuring that its land and water conservation programs and operations run smoothly and effectively, and that the conservancy adheres to the standards and practices required to maintain national accreditation. He will work with the board of directors to strategically guide the organization, maintain a sound financial base to sustain the organization, and develop and sustain major relationships with key conservation partners, landowners, and donors.
"Foothills Conservancy has built a strong legacy of conservation in this region and being selected as the land trust's next executive director is truly an honor," said Kota. "My family and I are firmly rooted in this community—we celebrate the culture and natural beauty of this region, and I feel a sense of duty to protect these wonderful resources. With our incredibly committed board of directors, experienced and professional staff, and strong community of supporters, I look forward to the opportunity to build upon the solid foundation and successes of the conservancy's first two decades in the years to come."
In his previous roles with the conservancy, Kota has led a variety of complex conservation easement and land acquisition projects, including the organization's acquisition of its 1,500-acre South Mountains Headwaters Preserve; protection of 856 acres along National Wild & Scenic Wilson Creek as a new state game land and with a private conservation easement; conservation of the former Whippoorwill Farm in partnership with Fonta Flora Brewery and Lake James State Park; and acquisition of the conservancy's largest agricultural conservation easement.
Foothills Conservancy of North Carolina is a nationally accredited, nonprofit regional land trust based in Morganton. The conservancy works cooperatively with landowners and public/private conservation partners to preserve and protect significant natural areas and open spaces. Focus areas include watersheds, forests and farmland across the eastern slopes of the Blue Ridge Mountains and foothills in eight counties: Alexander, Burke, Caldwell, Catawba, Cleveland, Lincoln, McDowell, and Rutherford. Since 1995, Foothills Conservancy has protected more than 51,000 acres, including lands added to South Mountains, Lake James and Chimney Rock state parks; Wilson Creek, South Mountains and the Johns River state game lands; Pisgah National Forest and the Blue Ridge Parkway. Information about Foothills Conservancy, including ways to support its work, can be found online at www.foothillsconservancy.org or by calling 828-437-9930.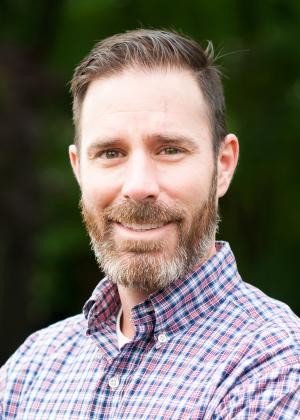 Tags: