The Walker College of Business aims to develop and sustain strategic alliances and partnerships with businesses, governments, non-profits, professional organizations, and other educational institutions.
Faculty members in the Walker College of Business continue to create and expand upon such partnerships with local businesses. One such example is the relationship Department of Marketing Lecturer Charles Ciaramita and BB&T Student Leadership Center Employer Relations Coordinator Emily Marlett are cultivating with Boone-based point of sale solutions business ECRS.
"ECRS is a global leader in 'front-end' automation targeting B2B enterprises in the food-service, mall traffic and vending machine market segments," said Ciaramita. "Their product portfolio is highly innovative and technologically expandable."
ECRS has successfully competed with companies IBM and NCR for more than 25 years.
The Walker College/ECRS collaboration will bring guest speakers from the company to Peacock Hall classrooms this fall, with planned presentations from the Vice Presidents of Marketing and Sales, Human Resources and Operations.
The collaboration is a win/win for Appalachian business students. Not only will they hear first-hand from industry representatives, but through Marlett's work, they will also receive increased awareness of career opportunities with the company.
"Collaborative outreach on a one-on-one basis with local and regional businesses often yields unexpected results," said Ciaramita, who also plans to host TQL representatives as speakers in his B2B course this semester.
Business community members who are interested in developing a similar relationship with the Walker College of Business are encouraged to contact Marlett (marletted@appstate.edu) in the BB&T Student Leadership Center, (828) 262-7456.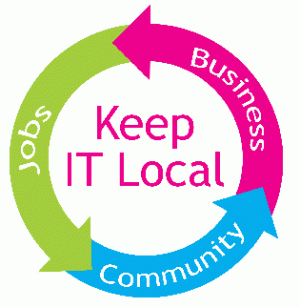 Tags: