BOONE, N.C. — Five faculty and two staff members in Appalachian State University's Walker College of Business have been recognized with the college's 2019 Sywassink Awards for Excellence.
Dr. Rachel Shinnar received the award for excellence in teaching; Dr. Peter Groothuis was honored for his research contributions; and the award for excellence in service was presented to Dr. Pennie Bagley. Additionally, Dr. Mary Stolberg '14 was honored as the outstanding non-tenure track faculty member and Dr. Dana Clark earned the Spirit of Walker Award for faculty.
Michelle Boisclair received the 2019 staff excellence award and Amy Odom '03 is the recipient of the Spirit of Walker Award for staff.
"These individuals are an excellent representation of the work being done to provide transformational, educational experiences in the Walker College of Business and at Appalachian State University," WCOB Dean Heather Hulburt Norris said. "I'm honored to work alongside each of these faculty and staff members, and I commend them for their accomplishments."
The WCOB introduced the Spirit of Walker Awards in 2018 to honor those who exhibit the values of the college through their work to fulfill the mission and vision of the college. The college's values include integrity, quality, meaning, global, diversity, innovation, collegiality, responsiveness and sustainability.
The Sywassink Awards are presented annually. Winners receive a monetary prize and a bronze medallion of the university seal. The awards are made possible by a contribution from G.A. Sywassink, chairman of Standard Holding Co. of Charlotte, and a former member of the college's Business Advisory Council, Appalachian's Board of Trustees and the University of North Carolina Board of Governors.
Here is more information about the 2019 Sywassink Awards recipients:
Dr. Rachel Shinnar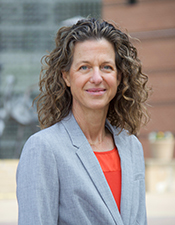 Shinnar, professor in the WCOB's Department of Management, received the award for excellence in teaching.
Shinnar joined the faculty at Appalachian in 2004 and was named assistant chair in 2018.
She specializes in teaching organizational behavior, contemporary issues in management, and leadership and international human resource management.
According to one of her nominators, "Dr. Shinnar makes the classroom an engaging place to be. Because she sets an upbeat tone for class discussions, students are likely to participate, and, as a result, they remember more of the topic."
A student who named Shinnar as her favorite professor described her class structure as "a conversation, where she asks questions of the students, and folds the students' thoughts and perspectives into the course material, helping them feel that they are a part of the class narrative."
Shinnar is a previous Sywassink awardee, having earned the excellence in research award in 2013. She holds a master's degree and a Ph.D. in hospitality administration from the University of Nevada Las Vegas.
Dr. Peter Groothuis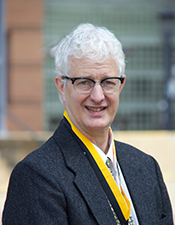 Groothuis, professor in the Department of Economics, was honored for his research contributions, which focus on sports and environmental economics.
Since joining Appalachian's faculty in 2002, Groothuis has accumulated a wealth of research outputs, including 43 refereed journal articles.
In sports economics, his research interests are in sports labor market applications. His current research has focused on the increase in the number of foreign-born players in the NBA and the number of European-born players in the NHL. His current sports research has also analyzed the role of NCAA athletic success and malfeasance — or misconduct — on the total number of applications and enrollments at a university.
In environmental economics, Groothuis' research interest is on valuing environmental amenities.
"Pete's articles have made an impact on the economics profession," said one of Groothuis' nominators. "His most recent work focuses on developing better measures of economic value for benefit-cost analyses of public water programs in the Appalachian region, one of the most important current issues today in benefit-cost analysis. Pete's publication in Land Economics, one of the leading environmental economics journals, is a testament to its importance."
Groothuis holds the Beroth Oil–4 Brothers Food Stores Professorship at Appalachian. He earned both his master's and doctorate degrees in economics from the University of Kentucky.
Dr. Pennie Bagley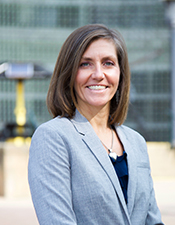 Bagley, associate professor in the college's Department of Accounting, was recognized for her sustained service contributions.
Bagley joined Appalachian's faculty in 2010 and has served as the accounting internship coordinator since 2016.
"Pennie has spent countless hours running the internship program," said Dr. Doug Roberts, chair of the Department of Accounting. "Having previously filled this role, I truly realize the commitment this requires and fully understand the positive ways Pennie's work significantly impacts students and their future career success."
In 2018, Bagley became the college's first experiential learning faculty fellow, and, effective July 1, she will assume the role of accounting department chair.
Serving on a wide variety of committees at the university, college and departmental levels — including the college's honors program committee and the department's committees for graduate and undergraduate curriculum assessment — Bagley's achievements reflect a continuing commitment to Appalachian students.
Additionally, she has been heavily involved as a reviewer, paper discussant and session chair for such professional organizations as the American Accounting Association, reflecting service to both the profession and the Appalachian Community.
Bagley earned her bachelor's and master's degrees in accounting from North Carolina State University and a Ph.D. from the University of Georgia.
Dr. Mary Stolberg '14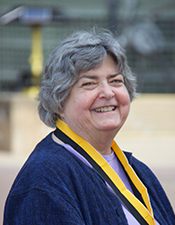 Stolberg, the recipient of the non-tenure track faculty award, is a lecturer in the Department of Accounting.
Stolberg first served on Appalachian's faculty as an assistant professor of history in the 1990s. Prior to her role with the university, she was a reporter for The Pittsburgh Press and the Southwest Times Record.
Most recently, before rejoining Appalachian's faculty in 2015, Stolberg served as an independent scholar and private bookkeeper.
She teaches principles of accounting at Appalachian and is working to develop an interactive, web-based tool to increase the first-time success of Appalachian students taking introductory accounting courses.
According to one of Stolberg's nominators, this new resource "will help students better and more easily learn the material and has the potential to affect every business student positively."
Stolberg said it is also important for her students to understand how classroom learning relates to real-world experiences.
Stolberg is "a hard-working professor who brings a wealth of real-world experience and a high level of enthusiasm to the classroom," said another nominator.
Stolberg is an alumna of Appalachian, having earned her Master of Science in accounting in 2014. She holds an M.A.in history and a Ph.D. in legal history from the University of Virginia.
Dr. Dana Clark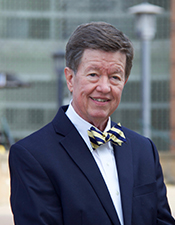 Clark, professor in the Department of Management and director of Appalachian's hospitality and tourism management program, received the Spirit of Walker Award for faculty.
"Dana embodies and demonstrates the values of the college through the relationships he has cultivated throughout his nearly three decades at Appalachian," said one of Clark's nominators. "He has served as the intermediary between his students and the N.C. hospitality industry, resulting in hundreds of successful internships secured, job offers and careers fostered."
Throughout his nearly 29-year career at Appalachian, Clark has demonstrated service to others.
As an example of how Clark connects service to learning, another of his nominators said, "Through his leadership, Appalachian students have facilitated marketing plans for Western North Carolina communities, including Ashe County, Caldwell County, Wilkes County, the city of Valdese and the Yadkin Valley Chamber of Commerce.
"Not only do these service projects provide students invaluable experience collaborating with local leaders, the resulting plans assist under-resourced communities in achieving their economic and community development goals, contributing to the overall well-being of the region."
"Dr. Clark is a conduit and catalyst for relationships at all levels across the Southeastern U.S. and is highly regarded among students, his faculty peers and the industry," said another nominator.
Clark is the only individual to win all three top tourism honors in North Carolina: the Destination Marketing Association of North Carolina's Barentine Special Achievement Award and the North Carolina Travel Industry Association's Charles J. Parker Tourism Excellence for Public Service and Tourism Excellence awards. He also earned the Winners Circle Award from Visit North Carolina in 2018 and was a Sywassink awardee for excellence in service in 2013.
Clark earned his MBA from the University of Georgia and his Ph.D. from Virginia Polytechnic Institute and State University (Virginia Tech).
Michelle Boisclair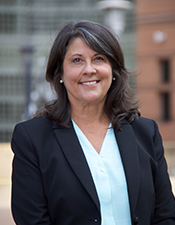 Boisclair, executive director of the college's BB&T Student Leadership Center, received the outstanding staff award, which honors staff members who exhibit dedication in service, innovation and workplace morale to Appalachian and the local community.
She joined the staff at Appalachian in 2005 and has served as executive director for the BB&T Student Leadership Center since 2010. In her role, Boisclair designs, implements and manages progressive mentoring, career and leadership development programming, and oversees and sustains the annual activities of WCOB's Business Career Services.
Business Career Services, in the BB&T Student Leadership Center, provides opportunities for business students to build job and life skills through professional and leadership development training. Serving as a link between students and recruiters, Boisclair and her staff provide career counseling, resume development, and internship and job placement assistance to the 3,000 undergraduate business students at Appalachian.
One of Boisclair's nominators said, "Michelle has grown the student assistance program into an essential component of the Walker College experience. She is dedicated to helping each student and has continued to work hard to make sure she stays current so that students are getting cutting-edge assistance in their post-graduation pursuits."
Boisclair holds degrees in business, psychology and education from Newbury College, the University of Southern Maine and the University of Memphis, respectively.
Amy Odom '03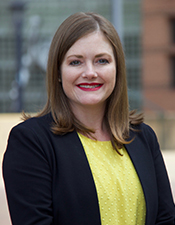 Odom, associate director of business career services at Appalachian, received the Spirit of Walker Award for staff.
Odom, who joined Appalachian's staff in 2010, has been part of the WCOB since 2014. In her current role, she serves as a career coach to students majoring in accounting, economics, finance, and risk management and insurance.
According to one of Odom's nominators, Odom is "a friend to all, working alongside a large staff and faculty, making each one feel especially supported. She shows respect for differences and creates an inclusive environment, cultivating meaningful relationships among faculty and staff, as well as students."
Odom also leads cocurricular programs that prepare students for the business world. She serves as an advisor to female business students in the WCOB as part of the Women of Walker professional development program.
"Amy has been committed to developing well-rounded and resilient students through innovative programs and meaningful relationships," explained a nominator.
Odom is an alumna of Appalachian, having earned her Bachelor of Fine Arts in studio art in 2003.