In 1983, Dr. Ken Peacock began his career at Appalachian State University by teaching undergraduate and graduate courses in accounting and taxation. He later became Dean of the Walker College and most recently was named Appalachian's sixth Chancellor. Many of our alumni attribute their success to him. His teaching, coupled with the coaching and life-long friendship he has offered, have had a positive impact on so many of us. As a tribute to Dr. Peacock, Walker College created the Kenneth E. Peacock Accounting Professorship.
This professorship will be awarded to an outstanding faculty member in the Walker College Department of Accounting. The recipient will receive a salary stipend and operating funds to enhance the services and instruction offered to our students.
In 2007, thanks to many donors and friends of Walker College, the goal of raising $333,000 towards this professorship was completed. It then became eligible for a 50 percent match from the UNC System. In Spring 2009 that match was received, and the professorship is now funded at its $500,000 goal.
Committee to Recognize Dr. Kenneth E. Peacock
Alumni Members
Marshall Croom '86
Jamie Harris '84
Helen Hollifield '87
Tommy Hudspeth '82, '83
Jeff Mast '86
Mark Trivette '83
College Members
Dean - Randy Edwards '77, '78
Former Director, Development - Jill Sparks '91, '96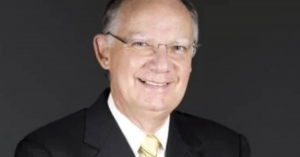 Tags: