Members of the Walker College of Business staff have earned a Staff Senate Staff Shout Out for exemplary service in their work during the second quarter (April-June) of the calendar year 2021. Among those honored were:
Facilities Manager Sabrina Cheves, who "is always so responsive and able to give great options and advice."

Development Specialist Jennifer Hayward, who "is not only incredibly smart, but a delight to work with. Her good humor is contagious, and she does well under pressure."

Academic Advising Records Manager Elizabeth Jones, who is a multi-tasker with a "positive and caring nature who is always a welcoming face to students and our office!"

Computer Consultant Tung Ong, whose nominator said is very patient and focused. "He is a trusted colleague, and I feel very lucky to work with him," said the nominator.

Global and Civic Engagement Specialist Meredith Pipes, whose work on the Walker College's Inclusive Excellence Team has been noteworthy. "I feel that Meredith has led initiatives with grace, and I have personally felt welcomed by her... she leads by example," said her nominator.

Brantley Risk & Insurance Center Associate Director Lacy Schmidt, who "is a tireless advocate for students and is always willing to help." Her nominator added that Lacy is "hard working, creative and gets things done!"

Administrative Support Specialist Mandy Southern, who earned three separate shout outs, all alluding to her being a "team player" and outstanding work during the COVID-19 pandemic. Mandy's nominators said she has been "pivotal in helping the Walker College execute safe and successful events that had both in-person and virtual attendees," and that "without her assistance we would have been overwhelmed with the virtual setting." One nominator called out Mandy's "kind, giving nature" and how important her service has been to the Walker College this past year.

Computer Information Systems Department Administrator Samantha Williams also earned multiple nods, with two shout outs during the quarter. Samantha's nominators said she "goes above and beyond in both her daily work and in helping her colleagues" and in "creating a positive work place for our community members."
Read more about shout out recipients from the Walker College of Business and other staff news online, business.appstate.edu/news/staff.
About the Shout Out Program
The shout outs are an informal recognition program to encourage positive morale and staff engagement.
The program is one of several ways Appalachian State University's Staff Senate Recognition Committee works to create a positive work environment, improve employee engagement and encourage an environment of support and appreciation.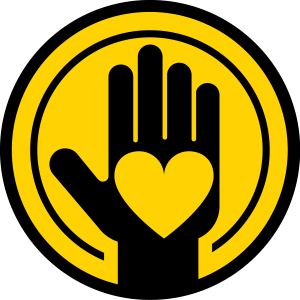 Tags: