Members of the Walker College of Business staff have earned a Staff Senate Staff Shout Out for exemplary service in their work during the first quarter (January - March) of the calendar year 2022. Among those honored are:
Department of Marketing & Supply Chain Management Administrator Ashley Carver, whose nominator calls her "absolutely awesome" with a "great personality." He adds that Ashley "is extremely competent at her job and calm in the face of an ever changing working environment."
Academic Advisor Jaalen Corpening, to whom a nominator sent a student who was experiencing extenuating circumstances and needed assistance. "I was not able to help the student, but he came back to see me stating how much Ms. Corpening had helped him." The nominator added that Jaalen is a great addition to a strong team of advisors that always goes the extra mile to help Walker College students.
Facilities Coordinator Sabrina Cheves, whose nominator said does "a wonderful job for our college... jumping through hoops to help her colleagues no matter what they need."
Communications Director Haley Childers, who is recognized as "professional and courteous."
Advising Records Specialist Elizabeth Jones, who performs "very high quality work" and "brings her best every day," causing the office to be a "happier place" for everyone.
Scholarship Coordinator Kathy Mann, whose nominator said "is doing an amazing job with assisting with the WCOB scholarship process, patiently answering every question no matter how many times it may be asked."
Computer Consultant Tung Ong, whose nominator recognized as having "worked hard over spring break to set up 30 computers so as not to disturb classes!"
Business Services Coordinator Katie Patrick, who is recognized for her hard work navigating difficult processes.
Academic Advising Receptionist/Records Specialist Mitchell Roberts, who "always come to work with a bright smile and a fantastic attitude," according to a nominator. Mitchell "never fails to make everyone's day better."
Dean's Office Administrative Support Specialist Mandy Southern, for being ever "helpful and kind" and inspiring others.
Read more about shout out recipients from the Walker College of Business and other staff news online, business.appstate.edu/news/staff.
About the Shout Out Program
The shout outs are an informal recognition program to encourage positive morale and staff engagement.
The program is one of several ways Appalachian State University's Staff Senate Recognition Committee works to create a positive work environment, improve employee engagement and encourage an environment of support and appreciation.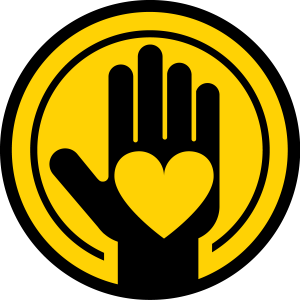 Tags: