Members of the Walker College of Business staff have earned a Staff Senate Staff Shout Out for exemplary service in their work during the second quarter (April - June) of the calendar year 2022.
Among those honored and why, according to their nominators, include:
Events Specialist Kim Bock, who "offered invaluable direction and advice in moving events back in person during the 2021-22 academic year, following the pandemic adjustments." Another nominator said "Kim expertly organized six overlapping events last week with style, and all were perfect!"
Facilities Specialist Sabrina Cheves, who "is such a positive light in our college. She uses laughter and grace to greet each co-worker."
Communications Director Haley Childers, who "always jumps right in to tackle any task, no matter how big or small and even if it is a less than glamorous task."
Development Specialist Jennifer Hayward, who "provides excellent service to colleagues and clients, alike. She is quick-witted, hospitable, and helpful. The combination results in pleasant interactions in every situation."
Economics Administrator Jeanne Lawrence, who "consistently pitches in to help colleagues and always offers an encouraging word."
Scholarship Coordinator Kathy Mann, who "manages interactions, events and processing scholarships -- at the same time!"
Computer Information Systems Administrator Samantha Williams, who "is always willing to help with what needs to be done." One nominator said "I appreciate our camaraderie when we get to work together and everything she does to improve life for our students and staff." Another nominator said Samantha "is a true leader in the Walker College of Business. She leads by example and by advice, and is influential for good! I am grateful for her administration of the department, but also for serving as our staff senate representative, among other college and university service roles." Yet another nominator said "Samantha has been instrumental in the success of our scholarship fundraising efforts in our department. She serves all students as if they were her own and wants to ensure that every CIS student succeeds. We need another 500 people here just like her!"
Read more about shout out recipients from the Walker College of Business and other staff news online, business.appstate.edu/news/staff.
About the Shout Out Program
The shout outs are an informal recognition program to encourage positive morale and staff engagement.
The program is one of several ways Appalachian State University's Staff Senate Recognition Committee works to create a positive work environment, improve employee engagement and encourage an environment of support and appreciation.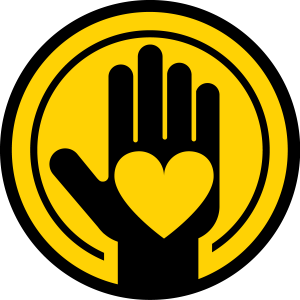 Tags: