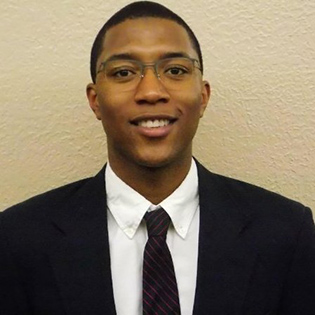 Walker College of Business student, D. Keevon Baten, has been awarded an internship with the Kauffman Foundation Entrepreneur-in-Residence (EIR) program. Baten is a senior finance, banking and insurance and management double major with a concentration in advanced entrepreneurship and a minor in international business.
Asheville-Buncombe Technical Community College established the EIR program in April 2015 through a $50,000 grant from the Ewing Marion Kauffman Foundation and a match from Buncombe County and support from Catawba Valley Community College. The program will support, develop, implement and manage the process of identifying local, early stage companies with high growth potential.
Serial entrepreneur, business adviser and mentor Tom Ryan serves as the entrepreneur in residence. Ryan has built six companies of his own and understands growing a startup business can be a daunting task. Particularly when trying to raise capital and expand into new markets. Ryan will coach, mentor and advise founders on venture growth issues.
At Appalachian, Baten has served in the Minority Men's Leadership Circle, the Black Student Association, International Appalachian organization and on East Hall Council. During high school, he was a Martha Guy Summer Institute participant and an A-B Tech Young Entrepreneurial Scholar (YES!).
The Kauffman Foundation is an educational and entrepreneurship nonprofit based in Kansas City, Missouri, and the EIR program at A-B Tech is being piloted in just five community colleges nationwide. The other participating educational institutions are Catawba Valley Community College in Hickory; LaGuardia Community College in Long Island City, New York; Indian River State College in Fort Pierce, Florida; and Long Beach City College in Long Beach, California.
To participate in the free program, a startup must have high-growth potential, be looking to expand in markets outside of North Carolina, working on a need or challenge and must make a strong commit to the program.
The Asheville Citizen Times recently reported on the EIR program. For more information, email eir@starthub.us or contact A-B Tech at (828) 398-7900.