Event Postponed
This Boyles Lecture originally scheduled for April 3 will now be held on October 2.
Upcoming Lecture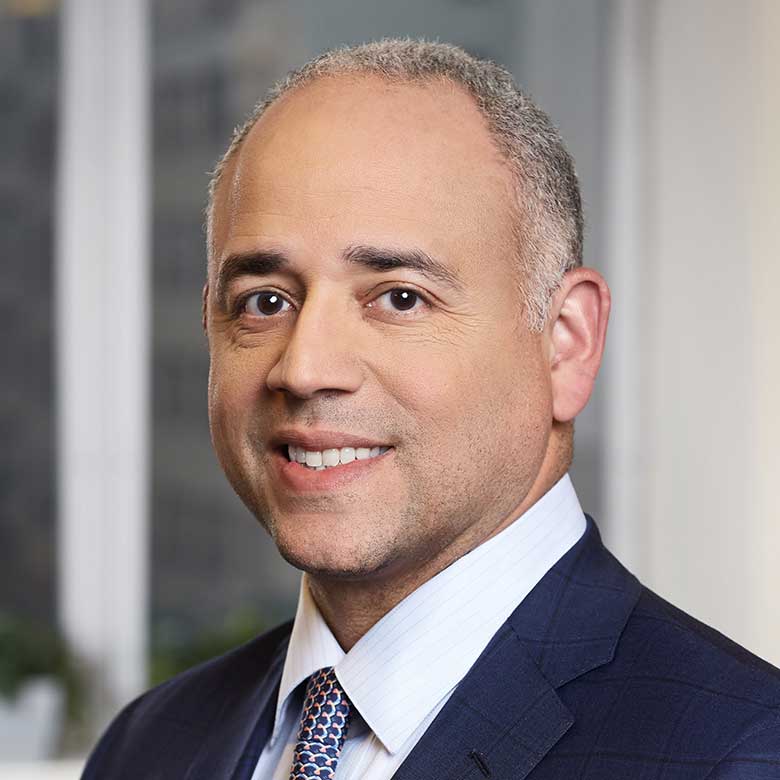 The 62nd Boyles Distinguished Lecture at Appalachian will feature Jose Minaya, CEO of Nuveen, a TIAA company.
Mr. Minaya oversees all operating and investment activities for more than $970 billion in assets spanning the globe and covering equities, fixed income, real estate, private markets, natural resources, other alternatives and responsible investments. Mr. Minaya also chairs the Nuveen global investment committee and is a member of the firm's executive committee. Previously, he was president of TIAA Global Real Assets, where had responsibility for all business activities and strategic direction across real estate, agriculture, timber, infrastructure, energy and alternative credit strategies.
Mr. Minaya has more than 24 years of investment experience, including positions at AIG Global Investment Group, where he helped drive emerging markets equity transactions, and the investment banking groups at Merrill Lynch and JP Morgan, where his responsibilities included mergers and acquisitions and private equity transactions. He holds a B.S. in finance from Manhattan College where he was a member of international economics honor society Omicron Delta Epsilon, and an MBA from Dartmouth College's Amos Tuck School of Business, where he was a Robert Toigo Fellow. Mr. Minaya currently serves on Dartmouth's Tuck School of Business MBA Council.

Mr. Minaya is a distinguished recipient of the 2016 Toigo Blazing Trails award for his demonstrated commitment to the education and leadership of the next generation of financial-services talent. He is also chairman of the UNITE Employee Resource Group to advance the success of the firm by providing recognition, development and networking opportunities with a specific focus on employees of Latino/Hispanic heritage. He is a recognized expert on real assets investing and is frequently sought after by the media and industry events for his perspectives and insights on the asset class.
Recent Lectures
Making Positive Changes in the World
A co-presentation of the Boyles Distinguished Lecture Series and the Global Opportunities Conference
When: Friday, April 26, 10:00 a.m.
Where: Schaefer Center for the Performing Arts
What: Appalachian State University's Walker College of Business welcomed Indian child rights activist and Nobel Peace Prize 2014 laureate Kailash Satyarthi as the keynote speaker for a special co-presentation of the Boyles Distinguished Lecture Series and the Global Opportunities Conference. For more information, please visit business.appstate.edu/change.
About Harlan Boyles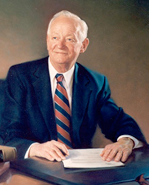 The college's Distinguished Lecture Series began in the Spring of 1988 and is held each semester. In October 1991 the Series was dedicated to Treasurer Boyles in honor of his service to the State of North Carolina. An endowment fund was established at that time, with the assistance of former U.S. Senator James T. Broyhill, to permanently endow the series in Boyles' name.
Harlan E. Boyles (1929-2003) devoted his 49-year career to the citizens of the State of North Carolina. A native of Lincoln County, Boyles was elected to six four-year terms as State Treasurer and served under nine governors. His name was associated throughout the state and the nation with fiscal integrity, hard work and honesty.
Harlan Boyles was dedicated to education, and through his involvement with Appalachian State University and the Walker College of Business, he was able to share his experience, advice and wise counsel with hundreds of students and future business leaders. For eleven years, he came to campus to preside over the bi-annual Harlan E. Boyles Distinguished Lecture Series.
Not only did his association with the Walker College make a difference in many on-campus endeavors, but it also had a tremendous effect on the college's fund-raising efforts. He was honored with three separate endowments in the college -- for the lecture series, student scholarships, and faculty support. These endowments will provide an impact on the college for years to come.