Appalachian State University's chapter of the Association of Information Technology Professionals (AITP) was named the 2017 Outstanding Academic Organization by Appalachian's Office of Campus Activities.
There are six outstanding organization awards, each recognizes an organizations - in the areas of Academic, Multicultural, Religious & Spiritual, Service, Special Interest, and University Funded Organizations - that have exemplified outstanding achievements and organizational development among peer organizations.
The group also earned the Membership Development Award. The award honors clubs that more than serve the needs of its members through speakers, workshops, retreats, conferences, and other acts to continually educate its members.
AITP faculty advisor Scott Hunsinger was named Outstanding Organization Advisor. Hunsinger is a professor in the Department of Computer Information Systems and Supply Chain Management. He earned the award because he has demonstrated outstanding dedication, availability, and energy in their involvement with the students.
The awards were presented during the Student Organization Leadership Awards banquet April 13, 2017.
"Thanks to all our members who have made AITP one of the top student organizations out of more than 400 clubs at Appalachian," said AITP President Austin King.
For more information on the awards, visit http://campusactivities.appstate.edu/club-awards.
About Clubs and Student Organizations in the Walker College of Business
There are twenty business-related professional organizations and four honor societies available to students in the Walker College of Business. Membership offers students opportunities for leadership and professional experiences by joining other students in their specific areas of interest. Through their organizations, students often compete in–and win–regional, national and international competitions. For more information, visit our website, https://business.appstate.edu/students/clubs-organizations.
About Appalachian's Chapter of the Association of Information Technology Professionals
The Association of Information Technology Professionals is open to all students interested in information technology, specifically those who wish to diversify their portfolio and network with peers and other like-minded professionals. The organization hosts several guest speakers throughout each semester, most of whom are recruiters from fortune 500 companies, looking to hire for internships and full-time employment opportunities. For more information, visit AITP's website.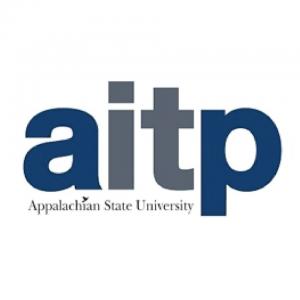 Tags: