Walker College Professor of Accounting Tammy Kowalczyk and Professor of Management Jim Westerman recently delivered an address on "Sustainable Business and the Role of Accounting" at the third annual Asheville Accounting and Management Conference.
The event, held May 20, 2016, brought together members of the Catawba Valley Chapter of the Institute of Management Accountants (IMA). The presentation was also streamed online to remote IMA viewers.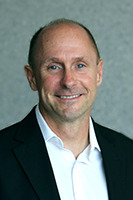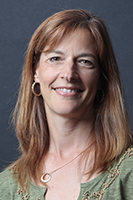 During their address, Westerman, who serves as the Director of Sustainable Business at Appalachian State University, and Kowalczyk, Appalachian's Sustainability Fellow, explored the history, science, and need for sustainable business and examined the potential benefits of sustainability efforts for corporate strategy and performance. The duo also discussed Triple Bottom Line (TBL) Accounting, measuring sustainability performance using TBL method, and using the reporting to achieve goals and manage risks.
About the Institute of Management Accountants (IMA)
The IMA aims to provide personal and professional development opportunities in management accounting, financial management and information management through education and association with business professionals and certification in management accounting to members in the Catawba Valley area.
Related: AMB sustainability report is not only one of the first of its kind, but also features faculty-student collaboration from the Walker College