Appalachian State University's chapter of Beta Gamma Sigma has been named a 2022-23 High Honors Chapter, which is the second highest level of recognition that a chapter can earn as part of the society's Collegiate Chapter Honor Roll Program.
"Qualifying for this recognition is indicative of a campus where academic excellence is highly valued, and where your chapter officers work diligently to enhance Beta Gamma Sigma's stature on campus," said Christina Allrich, executive director of Beta Gamma Sigma. "On behalf of the BGS Global Headquarters Staff and the Board of Governors, we'd like to extend our gratitude for your hard work and dedication to Beta Gamma Sigma."
Learn more about student organizations and honor societies offered in the Walker College of Business at business.appstate.edu/clubs.
---
---
About Beta Gamma Sigma
Founded in 1913, Beta Gamma Sigma is the international business honor society for AACSB-accredited schools, which are the top 5% of business school programs around the world. Inducted as students, BGS members go on to serve in critical leadership roles in corporate, entrepreneurial, government, non-profit, and academic sectors. Members currently reside in all 50 U. S. states and more than 190 countries. Notable members include Nobel Prize winners, Olympians, inventors, CEOs of major global companies and nonprofit organizations, deans of the top business schools, and others who are making the world a better place at all levels of contribution through social enterprise, service, and leadership.
Learn more about App State's Beta Gamma Sigma chapter at business.appstate.edu/bgs.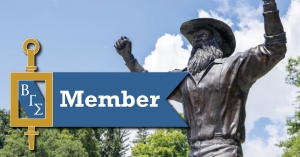 Tags: