Two students in the Walker College of Business have been named to the Cratis D. Williams Society at Appalachian State University.
The students are Erin Brown, who is earning an MBA from the Walker College, and Brendan Sullivan, who is earning a master's in applied data analytics at Appalachian.
Brown earned her bachelor's degree in management from Appalachian in 2016. Sullivan earned his bachelor's in political science from the University of Notre Dame in 2013.
The acknowledgement is reserved for nominees from the top two percent of a graduating class, which includes approximately 350 students for fall 2018. The award is bestowed upon recipients by Appalachian's Cratis D. Williams School of Graduate Studies, and, according to their website, ten to twenty students will be chosen from among the nominees based upon their academic performance, their engagement in their discipline, and their potential for leadership.
There were only nine awardees in fall 2018. See the full list.
Honorees must: be outstanding academically, with a graduate GPA of 4.0; have engaged in or completed a project related to research, creative activities, practical professional experiences, or service as a significant part of their program of study; and have shown clear potential to be leaders in academic, workforce or community life.
About the Master of Science in Applied Data Analytics Program at Appalachian State University
Organizations increasingly rely upon both structured and unstructured large-scale data for operational and strategic decision-making. Appalachian's Master of Science in Applied Data Analytics degree provides students with not only the technical skills to work with data, but to do so within the business context. The program develops business professionals who understand and apply data analytics concepts, techniques and tools to promote effective organizational problem-solving. Learn more at business.appstate.edu/analytics.
About Appalachian State University's MBA Program
Appalachian State University's MBA Program provides educational experiences to prepare our students for life-long learning and professional leadership responsibilities in a dynamic global environment. The program provides individualized attention through extensive student-faculty collaboration and offers frequent networking and team building opportunities. Flexible programming allows each student to receive the best educational experience possible through full-time or part-time tracks in two locations with the opportunity to complete the degree in as little as a year. Students can earn concentrations in: Sustainable Business, International Business, Economics, Business Analytics, Supply Chain Management, Human Resources and Interdisciplinary Business. In addition to giving students the technical skills and knowledge to be successful in the business world, the Walker College also provides students the soft skills necessary to be complete professionals. Through executive skills courses, students develop resumes, improve interview skills and expand networking skills. For more information, visit mba.appstate.edu.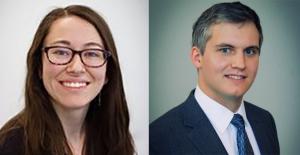 Tags: