Tour of the Walker College's Newest Space
In the fall of 2015, Walker College of Business students enjoyed new and improved learning and networking spaces in the business building. Take a 360° tour of the second floor Boyles Lobby and Broyhill Commons, two of the newly modernized spaces in Peacock Hall.
View Interactive Panorama Image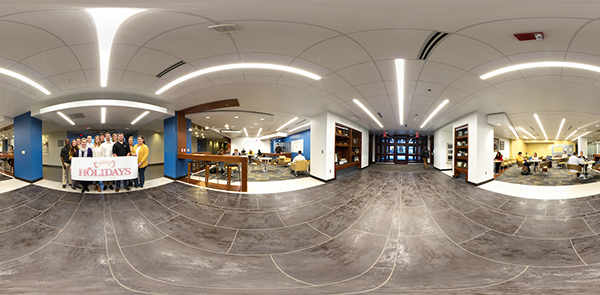 What Students Are Saying
Pictured in the 360° tour are members of the Walker Fellows, the student ambassadorial group in the Walker College of Business. They shared how they felt about their new learning environment:
"The area speaks to me, 'collaboration.' You can all sit down and share ideas with one another in a fun and young environment." –Emily Haas, Senior Hospitality & Tourism Major and Nutrition Minor
"The remodel gives Peacock Hall more of a welcoming atmosphere." –Andrew Johnson, Senior Finance and Banking Major
"I really like that you see people from the other colleges there that come down here and do homework and you can stay in this building. I see tons of people here now." –Rachel Wynn, Junior Accounting Major
"You don't have to walk to the library. You can just stay in the same building; it's just really convenient." –Taelor Critcher, Junior Hospitality & Tourism Management Major
"It feels more open, more lively, more energetic." –Steven Dalgetty, Senior Finance and Banking Major
"I think it's a great new space. The amount of seating that's there is great. I especially like the "bar" table, where you can charge your devices... It's very functional." –Alexa Smith, Junior Finance and Banking Major and Mathematics Minor
"I like doing some work in between classes and it's not inconvenient, like the library can be, going to another building. It's right there – you can pack up really quickly and go straight to classes... you can meet with groups there, you can do your homework there, and socialize - just like that." –Brandon Gilbert, Senior Marketing Major
A Business within the College of Business
Evident in the panorama image is the multi-purpose counter space utilized by Beans 2 Brew (B2B) coffee shop, a student run business founded by the Association of Student Entrepreneurs. B2B is one of the many active businesses launched by Appalachian's Transportation Insight Center for Entrepreneurship. Watch a video on the Center for Entrepreneurship's reach.
Since the modernization project, B2B has grown and expanded as a sustainable business, having sold 8,285 cups of coffee through partnerships with four local businesses and direction from eight executives. "We have grown more than 55% since August," said Ethan Craig, Senior Management Major and B2B CEO. "But at the end of the day we try to be an effective educational experience for our student employees."
Generous Supporters
The improvements to Peacock Hall and the programs that make the Walker College a leader in innovative, life-changing undergraduate and graduate business education would not be possible without the generous financial support of many individuals, families and businesses. During this holiday season we offer our sincere gratitude to these partners.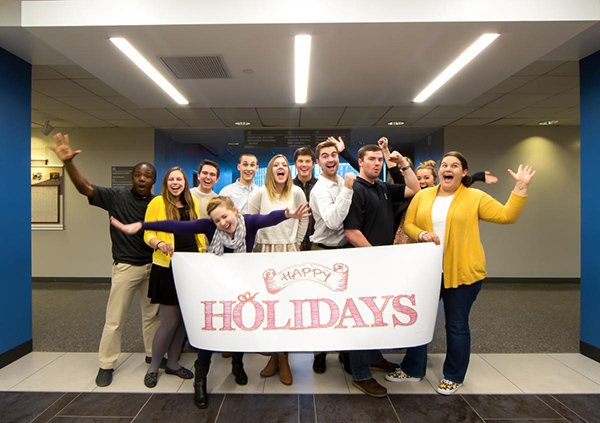 To become an active supporter of the Walker College, consider joining the Dean's Club, the annual giving society of the college, or contact Director of Development Will Sears, searswill@appstate.edu, (828) 262-6231, to learn how you can make a difference in the lives of our students today.
May the spirit of this season fill you with joy, love and laughter. On behalf of the students and the faculty in the Walker College of Business, thank you for your friendship and support.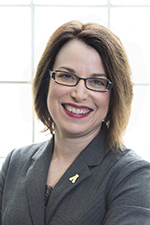 Heather Norris, Dean
Walker College of Business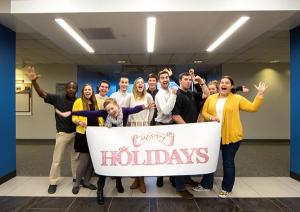 Tags: