This edition of the Walker College of Business Dean's Update is one in a series of monthly publications for Walker College faculty, staff, stakeholders and Appalachian State University community members. Please share your departmental, programmatic or individual news items for inclusion in this and other publications of the Walker College of Business.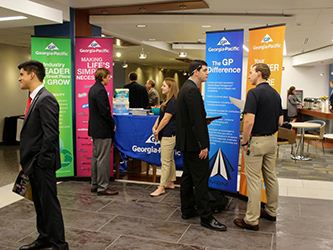 As we draw near to fall break, Peacock Hall continues to thrum with excitement. Although students are busy preparing for midterms, and faculty are engaged in teaching and endeavoring in research, the majority of those who work and study in Peacock Hall took time to attend the third annual Business Connections event on September 30. Approximately 1100 students, 130 industry representatives and more than 100 faculty and staff members came together to create connections and grow relationships. The panels and presentations, career fair, networking social and other associated events afforded connections between and among all in attendance. Said by one industry professional, "This is by far one of the best events I've been to, and I've been to many across the nation. The attention to detail is second to none."
Business Connections is one of the many enriching opportunities provided to Walker College of Business students around careers and professionalism. Through our Department of Accounting's annual Meet the Firms event, students majoring in accounting develop professional relationships with a network of industry representatives and find internship and full-time job opportunities. This year's event, which occurred late August through early September, brought more than 150 recruiters representing 19 firms to campus. More than 125 students participated in the networking events and mock interviews, during which CPA firms provided valuable feedback and resulting opportunities. Students often have exceptional opportunities through participation in club and student organizations and interaction with faculty advisors. Kudos to the Association of Information Technology Professionals (AITP) and their advisor Scott Hunsinger, for earning an AITP Student Chapter Outstanding Performance award for the eighth consecutive year. In the Department of Finance, Banking and Insurance, RMI students recently participated in a shadow day in Charlotte, learning first-hand from Charlotte-area business leaders about internships and professional opportunities in the insurance industry, and selected finance students are developing their leadership abilities through a group mentoring initiative with members of the FBI advisory board. In a still-challenging job market, opportunities like these, along with instruction and leadership from our influential faculty, set our graduates apart from the competition.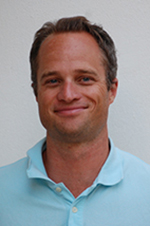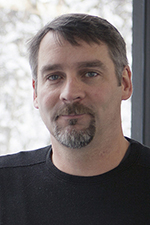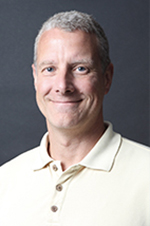 Members of our Department of Economics' faculty are thought leaders in the field of environmental economics. Economics professor Dave McEvoy will be a visiting professor in the Department of Public Finance at the University of Innsbruck in Austria next summer. He and his colleagues in Innsbruck will be conducting economic experiments to test the effectiveness of different climate agreement structures, furthering his work on the economics of global environmental problems and international environmental agreements. Todd Cherry recently participated in a panel discussion on energy, economics and climate change in Anchorage Alaska, which was organized in support of the conference on Global Leadership in the Arctic: Cooperation, Innovation, Engagement and Resilience, or GLACIER, August 30-31. Department chair John Whitehead presented research on Estimating Recreation Benefits through Joint Estimation of Revealed and Stated Preference Discrete Choice Data at an academic seminar hosted by Resources for the Future in Washington DC on September 17. David Dickinson, who is on Off Campus Scholarly Assignment (OCSA), is giving lectures on his recently completed grant research on sleep and decision making at the University of Auckland and the University of Canterbury in New Zealand; and the Universities of Sydney, Technology Sydney, and Monash Universities in Australia October 1-14. Pictured from left are McEvoy, Cherry, Whitehead and Dickinson. Share your accomplishments, upcoming activities, and guest speakers with our communications team online.
October brings many activities and opportunities to engage with our students and community.
This Wednesday, October 7, attend the Discovery Forum hosted by the BB&T Student Leadership Center and the Transportation Insight Center for Entrepreneurship. The 5:30 p.m. event will be held in PSU's Blue Ridge Ballroom with selected students pitching their ideas in five-minute presentations selling their ventures in social entrepreneurship and competing for the opportunity to win $10,000. For more information, please contact Amy Odom, odomah1@appstate.edu, (828) 262-8119.
Next Tuesday, October 13, is the 56th Boyles CEO Lecture. Please register your classes for scanning, and encourage your students to attend the lecture to hear Bonnie Schaefer, owner of Westglow Resort & Spa and former CEO of Claire's Stores, at 10:00 a.m. in the Holmes Convocation Center. Students can submit a question to the CEO for a chance to win an ipad Mini. The 11:30 a.m. executive luncheon will also be held in the Holmes Center and will feature comments from John Pfeifer. For more information please contact Haley Childers, childershy@appstate.edu, (828) 262-6247.
On Thursday, October 22, make plans to visit the 2nd floor hallway adjacent to the Broyhill Living Room to review Dean's Club funded research posters from our business faculty and selected students. Read the poster titles and list of researchers.
On Friday, October 23, the college will host a scholarship reception for donors and recipients. This year's event, which will be held in the Holmes Center, will feature comments by Kenan Smith and students Tori Cole and Zully Castaneda.
On Thursday, October 29, Peacock Hall corridors will once again be lined with industry representatives recruiting our students for internship and employment opportunities during the RMI Career Fair. For more information, contact Greg Langdon, langdongm@appstate.edu, (828) 262-6179.
Classes and events are both critical to our mission to deliver transformational educational experiences that prepare and inspire students to be ethical, innovative and engaged business leaders who positively impact our community, both locally and globally. Each member of our faculty and staff is instrumental to supporting and achieving our goals. Happy birthday to those of our valuable Walker College team members with October birthdays:
October 07: Christy Cook, Marketing
October 09: Bonnie Guy, Marketing
October 11: Robin Byerly, Management
October 12: David Thompson, Finance, Banking & Insurance
October 14: Delbert Goff, Finance, Banking & Insurance
October 15: David Dickinson Economics
October 19: Livelle Leon Rodriguez, Accounting
October 25: Chris McNeil, Finance, Banking & Insurance
October 25: Jonathan Allen, Finance, Banking & Insurance
October 27: Michelle Boisclair, BB&T Student Leadership Center
October 31: Tamara Kowalczyk, Accounting
October 31: Lynn Stallworth, Accounting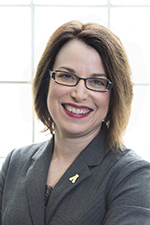 Heather Norris, Dean
Walker College of Business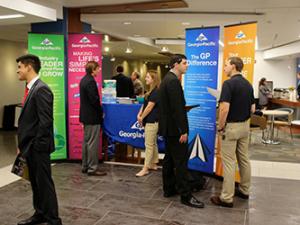 Tags: