Research on the relationship between thought and movement from Walker College of Business Professor of Economics David Dickinson has been published in the August 2016 issue of the Journal of Health Psychology, a peer-reviewed academic journal covering all aspects of health psychology.
Dickinson, in collaboration with lead author Todd McElroy, an associate professor of psychology at the Florida Gulf Coast University, Chris Dickinson, an associate professor of Psychology at Appalachian, and Nathan Stroh, a recent graduate of Appalachian's master's program in psychology, co-authored the article "The physical sacrifice of thinking: Investigating the relationship between thinking and physical activity in everyday life" in 2015.
"We found that people low in a standard measure called "Need for Cognition" (i.e., people who like to engage in cognitively effortful endeavors) have significantly lower levels of objectively measured activity (physical movement)," said Dickinson. "During weekdays, at least."
The article has been picked up by several popular news outlets, such as the Huffington Post and the Independent, where it has over 140,000 shares.
Dickinson explained that the popularity of the article might be due in part to provocative, though misleading, headlines.
"The headlines seem to suggest that lazy people are probably geniuses, or geniuses hate working out," said Dickinson. "But this is not what we concluded in the article. We identify a significant difference in average daytime, weekday physical activity levels between those who enjoy thinking and those who don't. This difference suggests a type of trade-off between physical and mental activity that is worth noting, especially given the concerns over sedentary lifestyles."
McElroy clarified the researchers' findings in a RT America interview.
Dickinson, who is an IZA Research Fellow and an ESI Research Affiliate, has most recently investigated the relationship between sleep and socialization.
Related: Economics professor delivers comments at University of Luxembourg's Institute for Health and Behavior.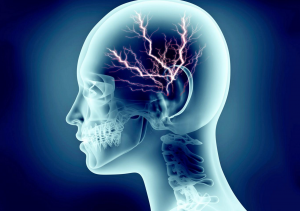 Tags: