Research co-authored by Dr. Dennis Guignet, an assistant professor in the Department of Economics at Appalachian State University, is Land Economics most read article of 2022.
The article, entitled Property Values, Water Quality, and Benefit Transfer: A Nationwide Meta-analysis, is co-authored by Guignet, Matthew Heberling, Michael Papenfus and Olivia Griot.
The Land Economics Journal publishes scholarship on economic aspects of natural and environmental resources. It is published quarterly by U of Wisconsin Press at the University of Wisconsin-Madison.
Dr. Guignet earned the Walker College's Dean's Club Research Prize in 2019 and is engaged in research that contributes to addressing local and global challenges related to the environment.
Related: App State economist shapes how we measure values for the environment
View the complete list of Most Read Articles of 2022 at uwpress.wisc.edu. Each article is free to read through the end of January 2023.
About the Department of Economics at Appalachian State University
The Department of Economics in Appalachian State University's Walker College of Business is an intellectually vibrant place for students and faculty. As a research-intensive department committed to student learning, the department offers a wide range of courses that provide critical-thinking and problem-solving skills, complemented by student-faculty research collaboration. Our faculty members are engaged in research that contributes locally and globally in areas related to energy, environmental, development, trade, health, sports and tourism. The Department of Economics is ranked among the leading U.S. economics departments for research productivity, and is particularly strong in environmental and experimental economics. Learn more at economics.appstate.edu.
About Faculty Research in the Walker College of Business
The Walker College faculty produce and disseminate extensive research through both academic and professional communities. In the last five years, faculty have published 543 peer reviewed academic journal articles, 160 conference proceedings, and made 533 conference and professional presentations. In total, faculty have produced 1,175 intellectual contributions in the last five years. Approximately 520 intellectual contributions were made in basic or discovery research, 540 in applied or integrative research, and 115 contributions in teaching and learning research. Learn more at business.appstate.edu/research.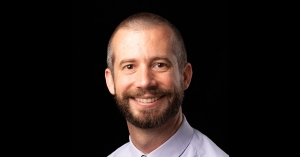 Tags: