Appalachian State University alumnus Brett Berrier FIN '97 was recently promoted to Managing Director at Morgan Stanley Wealth Management, a global leader in brokerage and investment advisory services.
Berrier, a Certified Financial Planner based in Winston Salem, began his career at Morgan Stanley in 2000 and is a member of the President's Club, an elite group composed of the firm's leading financial advisors.
At App State, Berrier was a member of the Mountaineers' NCAA baseball team, a member of the Finance Student Association and inducted into Beta Gamma Sigma, the international business honor society.
Berrier was recognized at the Walker College of Business Honors Day Convocation as App State's top finance student in 1997. The top students by business major and student organization — or App State Best — are recognized at the annual convocation. There are approximately 3,000 students in the Walker College; approximately one percent earn the recognition. Berrier also earned the Eloise Brakefield Academic Award in 1997, which is given to the graduating senior athlete with the highest GPA.
About the Walker College of Business
The Walker College of Business at Appalachian State University delivers transformational educational experiences that prepare and inspire students to be ethical, innovative and engaged business leaders who positively impact our community, both locally and globally. The college places emphasis on international experiences, sustainable business practices, entrepreneurial programs and real-world applications with industry. Enrolling approximately 3,000 undergraduates in 10 majors and 175 graduate students in three master's programs, the Walker College is accredited by AACSB International – the premier global accrediting body for schools of business. Learn more at business.appstate.edu.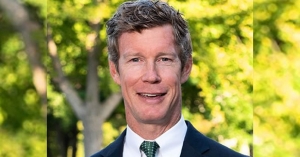 Tags: