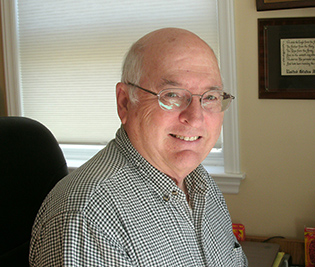 According to a recent article from ASU news, Computer Information Systems and Supply Chain Management Professor Al Harris is one of four Appalachian State University professors to receive a Fulbright award for research and/or teaching this coming spring. Dr. Harris will travel to Poland in spring 2016 on his second Fulbright Award. The first was an assignment in Portugal. As a Fulbright Scholar, he will teach classes in information technology to master's-level students at Adam Mickiewicz University in Pozan, Poland, where he served as a guest lecturer for three weeks in 2011.
In 2013, Harris started a study abroad experience in Poland where students from Appalachian worked with Polish students on a week-long project. He also led a study abroad to the university in Poland in 2014 and again in May.
"Poland has a great university system and has transformed its economy into one of the most robust economies in Central/Eastern Europe," Harris said. "It will be great to spend a semester in that kind of environment."
Harris has led Walker College short-term, study abroad trips to not only Poland, but also to Japan, Taiwan, India, France, and China.
Harris has also served visiting faculty appointments around the globe. In 2013, Harris lectured to Chinese graduate students and faculty at Northeastern University in Shenyang, China. He has also served as an exchange professor to the University of Angers in France. Harris taught graduate seminars at Adam Mickiewicz University in Poznan, Poland in 2011 and at the University of Évora in Évora, Portugal in 2006, the latter was another Fulbright Scholar assignment. For several years, Harris taught undergraduate classes at Fachhochschule Vorarlberg in Dornbirn, Austria, where he instructed courses comprised of students from more than 10 countries. Harris has experience in teaching military and civilian personnel through his experience teaching graduate classes in Lakenhealth, UK and Heidelberg, Germany.
Harris believes international experience is important to an individual's development and encourages students at Appalachian to take the opportunity to travel with the Walker College of Business.
"Traveling opens your eyes to the world. It takes you out of your comfort zone and teaches you to adapt," explained Harris. "An international experience can change a students' perspective of the world and their place in it."
Harris adds that travelers get to "see how people all over the world are different, yet the same," and he comments that many students "return realizing that they could study or work in another country...or... with a new curiosity to see more of the world."
Dr. Harris and his wife, Jackie, not only endorse student travel, they support it. The Al and Jackie Harris Study Abroad Scholarship is offered annually to full-time, Walker College students participating in a study abroad program. To learn more, or to apply, visit the undergraduate scholarships web page. To create a scholarship, contact Walker College Director of Development Will Sears, (828) 262-6231.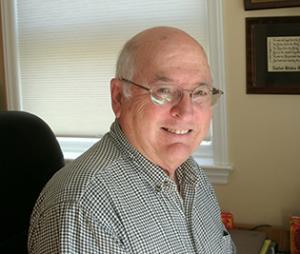 Tags: