During Appalachian State University's spring break, undergraduates from the Walker College of Business visited the Yucatán peninsula and the University of Quintana Roo as part of their Business, Society and Sustainability course. The delegation also included MBA students, who were part of an international seminar on Mexico.
The group recently shared photos from their travels, which feature the region's beaches and archaeological sites dating from the era of Mayan ascendancy.
The students observed the impacts of economic development on the local community, in particular through the tourism industry, and witnessed the diversity of languages, geographies and cultures that make up the country of Mexico.
View the complete online photo album.
#WalkerAbroad Photo Contest Now Open
Students, faculty and staff members who have studied abroad are invited to share a glimpse their experience abroad for a chance to win prizes. Please read the instructions before submitting photos; submissions are due April 3. Learn more.
About International Programs with Appalachian's Walker College of Business
The Walker College of Business encourages students to study abroad and provides a variety of short-term international programs designed to develop international business skills and intercultural knowledge. These faculty-led programs have proven to be invaluable for many students. Scholarships are available. Fluency in a second language is not required and students can earn credit toward their degree. For more information on future opportunities, please contact Global & Civic Engagement Specialist Meredith Church Pipes, churchmm@appstate.edu, or visit international.business.appstate.edu.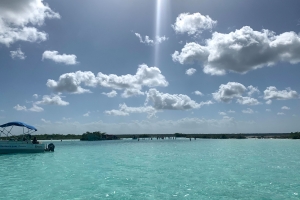 Tags: