Walker College of Business Faculty-Led Programs
Each academic year, the Walker College of Business offers students the opportunity to study business abroad through short-term courses designed and led by Appalachian faculty. Courses range in length from 10 to 30 days and can fulfill major or elective credit for eligible students.

The 2018-19 Faculty-led Programs will take students to destinations in Asia, Europe, Oceania and Latin America, with opportunities during winter, spring and summer breaks, as well as summer session one.
Semester/Year Study Abroad Programs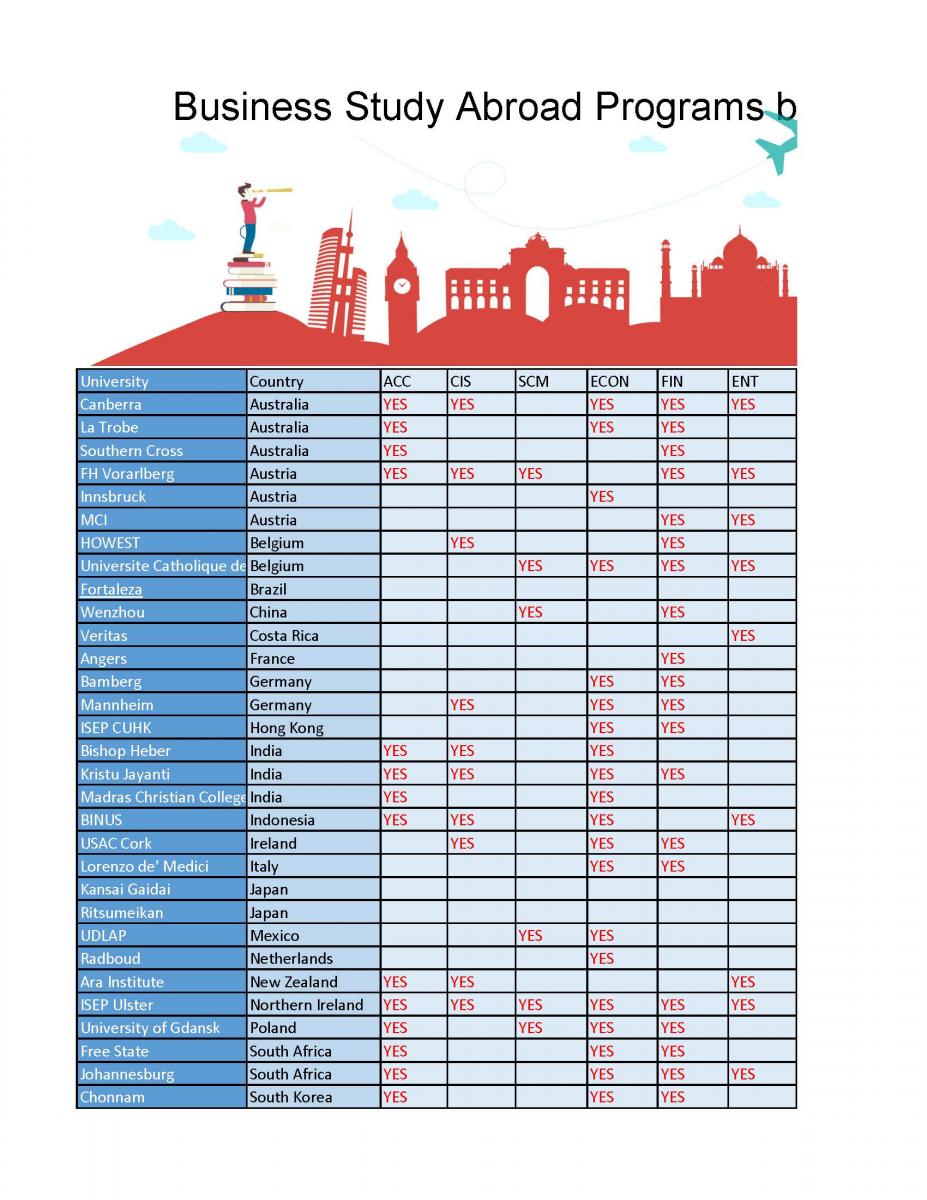 If you are interested in spending a full semester or year abroad, Appalachian has opportunities to study business in English at universities across the globe, many for the same tuition cost as a semester on campus. You can find out more about your opportunities by visiting the Office of International Education and Development website.
Use the above Business Study Abroad Programs by Major PDF to find possible programs with courses in your major. Make sure to work with an advisor to confirm that specific courses fit in your degree requirements.

For a more detailed list of programs with courses offered in your major, download this list of Study Abroad Programs with Business Courses. As you begin the application process, be sure to check the host university website to see if the specific courses you plan to take will be offered in the semester you plan to study.
Some courses abroad have been pre-approved for transfer credit at Appalachian. You can see these courses on OIED's Credit and Grade Conversion webpage. Other courses can be taken, but will need to be approved for credit by the appropriate department chair in that discipline.


To determine a good academic fit with your program of study, make sure to consult with your academic advisor. Make an appointment.

For library resources such as travel guides, bilingual dictionaries and on-line language lessons, click here.