Feeding backyard birds is a favorite activity amongst birdwatchers and backyard bird enthusiasts. Appalachian State University sophomore Evan Wunder wants to spread the joy of his lifelong hobby with his business idea, Red Bird Outfitters.
According to Wunder, Birdseed is often purchased from big box stores, where it can sit on the shelves for weeks at a time with little turnover, and it's often not the right type of seed for the birds in the region. Red Bird Outfitters aims to solve these and other issues with a subscription-based, online marketplace especially for backyard birdseed.
Wunder, a sophomore management major from Waxhaw, North Carolina, was the first place winner of the Big Idea Pitch Contest held Nov. 15 on Appalachian's Campus in conjunction with the Carole Moore McLeod Entrepreneur Summit.
Related: Entrepreneur Summit helps students, community connect and innovate
His idea earned him bragging rights and $1,500 in prize money during the shark-tank-style competition, during which ten Appalachian students presented their ideas to a panel of entrepreneur judges.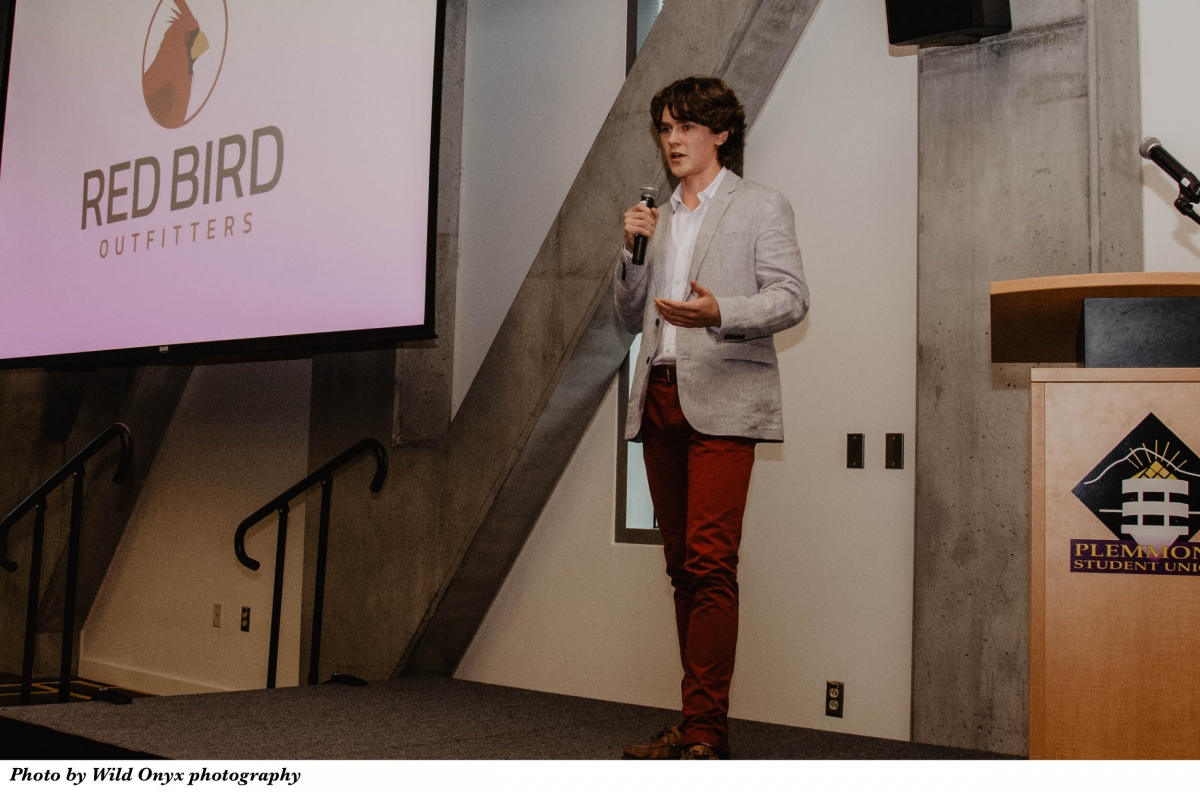 Three other students left the competition one step closer to fulfilling their entrepreneurial dreams.
Senior sustainable technology major Banner Main earned second place and $1,000 in prize money.
Main, from Newland, North Carolina, presented his idea—Electric Boats. His idea was born from the destruction Hurricane Dorian left on the Bahamas.
"One of the first resources that becomes unavailable in a natural disaster is fuel," said Main. "So traditional motorboats can't be used any more than the fuel supply."
According to Main, Electric Boats will solve this issue with its solar-powered watercrafts to aid in post-disaster rescue, saving lives as climate change worsens.
"The technology is also scalable," added Main. "It can be used for recreational watercraft or paired with North Carolina's ferry system."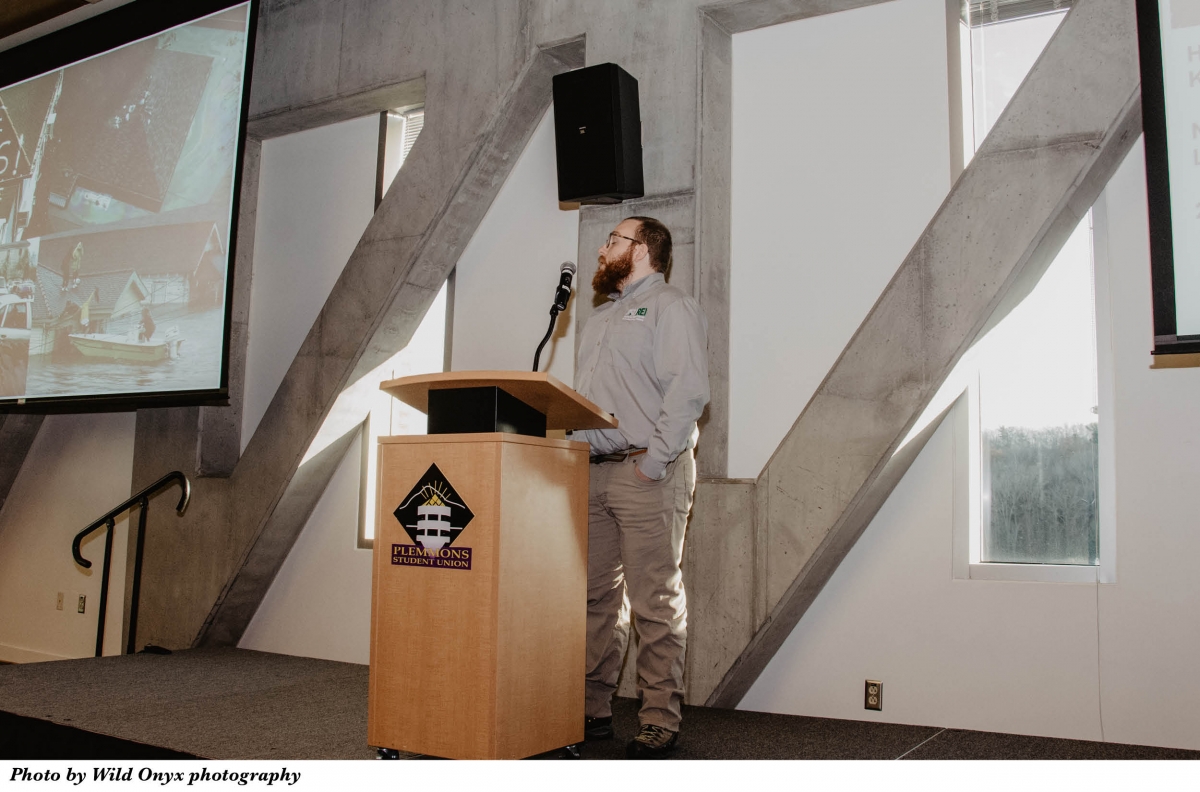 Third Place winner Sam Cheatham, a sophomore sales marketing and economics double major from Asheville, North Carolina won $500 for his business idea, Billion Star Hotel.
Cheatham's idea of a guided camping service will help people experience the outdoors without complicated gear and time spent preparing. "I want to focus on how to make camping easier and more affordable for the people of Boone."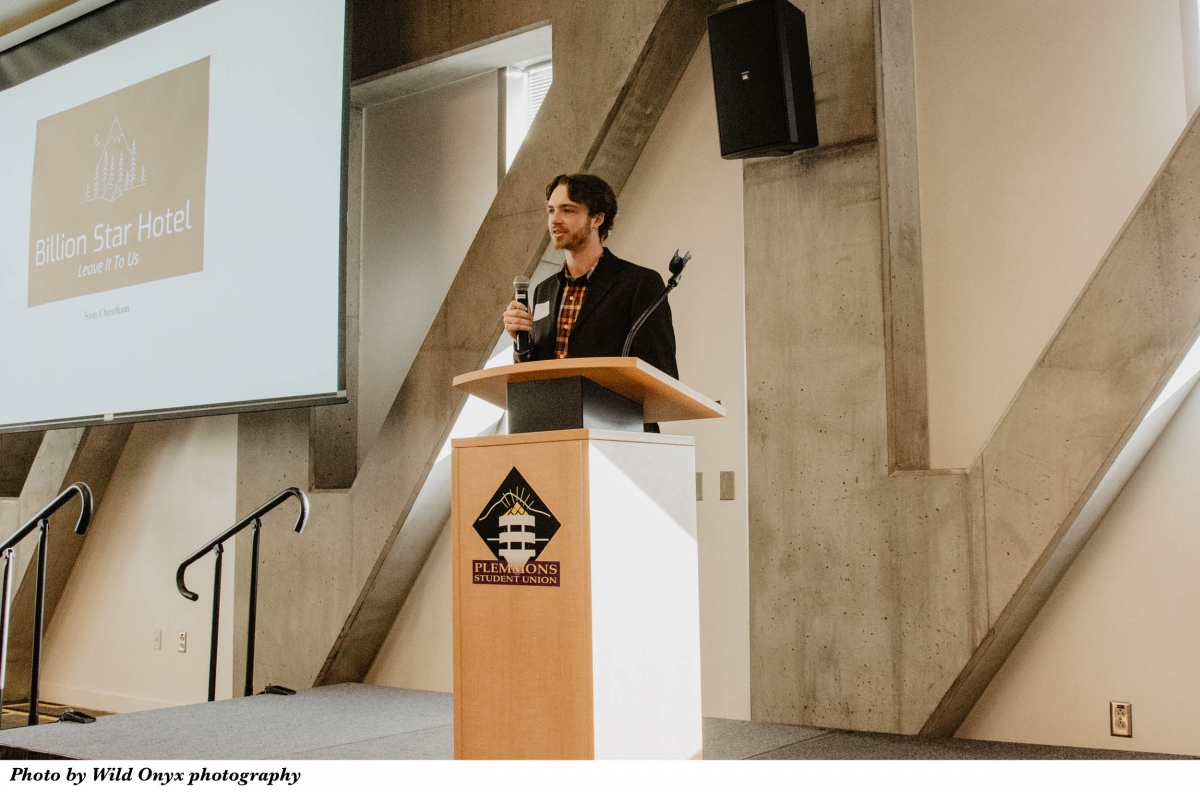 The Audience Choice winner, Trevor Miersen of Raleigh, North Carolina, won $500. Miersen is a junior economics major whose idea, Go Fence, is a technology platform that allows the user to create an electric dog fence anywhere by using a smartphone app and a smart collar.
Inspired by his dogs, the system "is a direct replacement to traditional wired electric dog fences while having the capability to be completely portable, customizable and only a third of the price with tons of additional features," said Miersen.
The event was hosted by the Transportation Insight Center for Entrepreneurship at Appalachian and sponsored by Bobby Martin and Silicon Hollar.
About Appalachian's Transportation Insight Center for Entrepreneurship
The Transportation Insight Center for Entrepreneurship at Appalachian State University was founded in 2006 and is housed within the university's Walker College of Business. The center helps Appalachian students — regardless of major — faculty, staff and alumni conceive, develop, incubate and launch new business ventures, turning their ideas into reality. In 2011, the center was rebranded to include Transportation Insight in its name to acknowledge a $1 million gift that enabled the center's renovation, as well as 10 years of funding. Transportation Insight is a nationally recognized third-party logistics (3PL) company specializing in supply chain management. Learn more at entrepreneurship.appstate.edu.
November 19, 2019
By Sarah Huffman
BOONE, N.C.