Did you know that studying or interning abroad can contribute to success at work and in graduate-level academic pursuits? Appalachian State University students who participated in the Walker College of Business "Go International" Fair on November 17 learned this and more during the third annual fair, held in conjunction with Appalachian's International Education Week.
Related: A world outside Appalachian: International Education Week

The event fea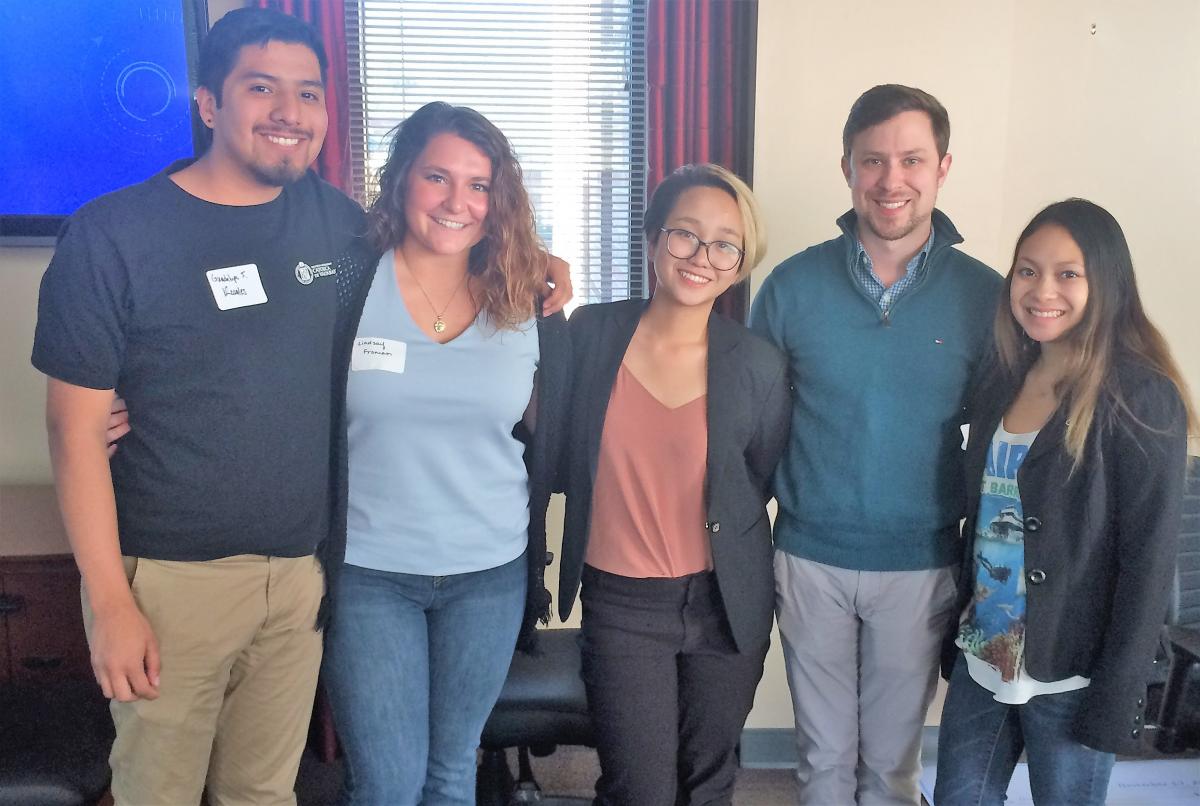 tured pitches and panel discussions, including an international internships panel. During the panel, International Business, Finance, and Risk Management & Insurance triple major Larissa Neiderer shared her experiences as an intern with a German print technology company. International Economics major Destiny Rider described lessons learned during her AIESEC marketing internship with an Argentinian start-up. Haley Hansen, vice-president of outgoing talent for AIESEC Appalachian, shared opportunities for finding an internship. AIESEC is an international not-for-profit run by students and recent graduates at institutions of higher education across over 125 countries that provides leadership opportunities, international internships, and volunteer experiences. BB&T Student Leadership Center Associate Director Veronica Lozano-Toub gave students simple instructions for how to complete an internship for credit.
Students who had previously studied abroad for a semester shared tips, photos and stories of memorable experiences from across the globe during the second panel. Alia Dahlan, a Finance and RMI double-major, shared the challenges she faced and experiences enjoyed during her semester at Southern Cross University in Australia; Marketing major Lindsay Frohman shared photos and stories from her extracurricular travels at the Catholic University of Louvain in Belgium. Guadalupe Rosales, an international business and Spanish double-degree student, shared incredible photos from his experience at the Pontificia University of Valparaiso in Chile. Phuong Vu, a Finance and International Business double-major, gave excellent tips on adding a study abroad experience to your college plans that she drew from her own semester at Okayama University in Japan. Evan Lohmann, Appalachian's Assistant Director of Education Abroad shared ways that the Office of International Education and Development can help students find the right study abroad experience and the funding to make it possible.
Related: Seventeen honored during 2017 Walker College International Awards Ceremony

The fair ended with Walker College faculty-led program pitches, during which students heard details on the upcoming 2018 summer programs, including Business Society & Sustainability in Brazil, the Angers Summer Business Program in France, Doing Business in Japan, Global Forensic Analytics in Taiwan, and the Survey of Business Practices in China: Ancient Customs alongside Cutting-edge Best Practice.
A few lucky attendees left with prizes. Connor Bryant, a marketing major earning a minor in international business, won carry-on luggage during the study abroad panel. International business major Jack Abrams won $200 off of an AIESEC International Internship. Bailey Little, a journalism major earning a minor in marketing, won the $200 scholarship for participation in a Walker College of Business faculty-led program.
The Walker College of Business Go International Fair provides the opportunity to connect with students who have experiences abroad as well as faculty and staff with resources to facilitate these experiences. The event is hosted by the Walker College of Business International Programs office. For more information, contact Meredith Church Pipes at cobinternational@appstate.edu.
View panel presentation slides here.
View event photos here.
Find resources for study abroad and international internships on the Walker College of Business International page.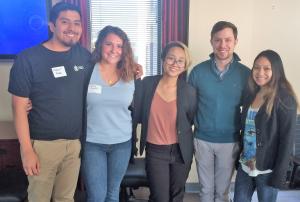 Tags: