Students from Appalachian State University recently visited Chernobyl, 31 years after the nuclear disaster.
The group traveled to Chernobyl as part of an exploration of energy policy in Eastern Europe, where they also visited Moscow and Kiev June 30-July 9, 2017.
The delegation, led by Associate Dean for Global and Civic Engagement Martin Meznar and Associate Dean for Graduate Programs and Research Sandra Vannoy, included both MBA students and business undergraduates studying Business, Society, and Sustainability in Russia.
Related: Meznar named Associate Dean for Global and Civic Engagement
"Our attitudes and policies toward renewable energy are, in part, the result of a historical process." said Meznar. "As we educate our students in sustainable business practices, the history of this event is an invaluable case study."
MBA students Alex Angeli from Bradenton, FL, and Sloan Evans from San Antonio, TX; MBA and IOHRM student Sarah Willis from Greensboro; Sophomore Finance and Banking major Trace Edmunds from Durham; Senior Accounting major Jordan Silcox from Cary; and Freshman Economics major Nikolas Kapetanich-Pittser from Charlotte witnessed first hand how the largest man-made disaster in history still affects the Ukrainian Region.
They examined the residual effects of the 1986 nuclear meltdown in reactor No. 4 and saw the monumental containment efforts enacted to prevent further radioactive contamination from the site, including the Chernobyl Nuclear Power Plant sarcophagus and evacuation of surrounding communities, including Pripyat.
More than 49,000 residents of Pripyat, which was founded in 1970 to serve the power plant, were evacuated in the days following the disaster. The abandoned amusement park in Pripyat has become a classic symbol of the population's urgent exit.
View more images in the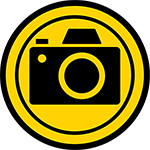 photo album.
In Moscow the group participated in discussions at the US Embassy's American Center, where they were briefed on U.S. sanctions and Russian sustainability initiatives by representatives from the international law firm Baker & McKenzie.
They also attended a lecture at Moscow's City Business School on how differences between US and Russian culture affect business practices and viewed cultural sites including the Kremlin Grounds, Armory Museum, St. Basil Cathedral, and the Sergiev Posad Monastery.
The group visited Moscow facility for Boeing to learn how the Chicago, IL-headquartered company has successfully partnered with Russian firms to build components for the International Space Station and source parts for the cutting edge 787 Dreamliner.
Related: MBA students tour Boeing site in Charleston, SC during Executive Impact site visit
The trip is part of an array of Walker College international programs in more than 20 countries on five continents, including both short-term or semester-long exchange opportunities. All business students are encouraged to study abroad, and nearly 25% of Walker College graduates participated in at least one international study abroad educational opportunities while at Appalachian.
Beyond studying energy policy and sustainable business, Meznar adds that the college is passionate about globalizing Appalachian business students, noting both cultural and professional benefits.
Related: Faculty Profile: Dr. Martin Meznar
Global Emphasis in the Walker College of Business
The Walker College of Business incorporates a global orientation as an integral component of students' academic experience. The college has partnerships with universities across the globe and continues to expand ground-breaking opportunities in emerging markets, adding new program destinations and encouraging more students to spend a semester or year abroad. All business students fulfill an international requirement, and an increasing number choose to study abroad through a wide variety of exchange programs. Visit business.appstate.edu/international for more information.