During the summer of 2019, both the long-standing Martha Guy Summer Institute (MGSI) for future business leaders and the second annual ASPIRE IT camp helped young minds develop meaningful connections while teaching them to think sustainably.
More than ever, youth camps are focusing on innovation to make the world a better place. Aligning to the Walker College of Business mission, both MGSI and ASPIRE IT are promoting interdisciplinary and collaborative activities to arrive at innovative solutions to address social problems.
Innovate for Good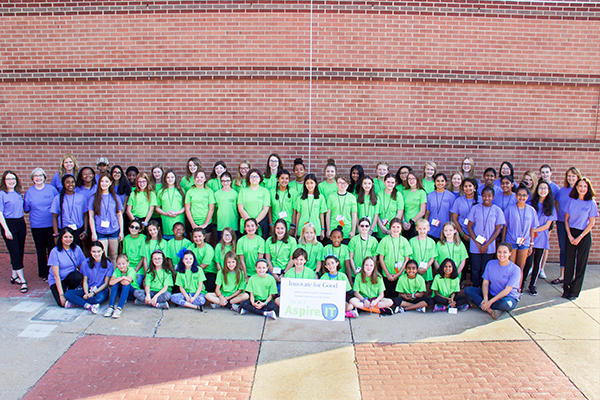 Pictured are 2019 Aspire IT campers with Walker College of Business administrators and staff.
The Aspire IT camp, part of the college's larger Innovate for Good initiative, aims to increase awareness about STEM (Science, Technology, Engineering, and Math) education and career paths. Campers, rising fourth through tenth graders, arrived July 21 and stayed through July 26. The camp is sponsored in part by the National Center for Women and Information Technology (NCWIT).
Between sessions with experts on topics including social media safety, professional etiquette, financial literacy, website design and more, campers worked in groups to solve social issues of their choosing using either data analytics, scratch animation, internet of things or app inventor.
View photos from Aspire IT camp.
Innovate for Good also hosted an inaugural camp for boys this year, which focused on robotics and ran concurrently with Aspire IT.
View photos from Robotics camp.
Martha Guy Summer Institute for future business leaders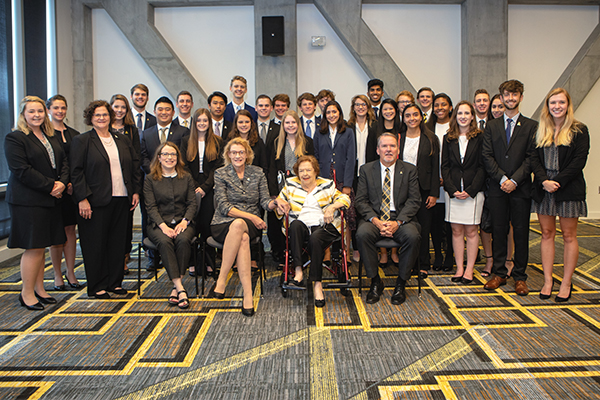 Pictured are 2019 MGSI participants with (seated, from left) Walker College of Business Dean Heather Norris, Appalachian State University Chancellor Sheri Everts, banking pioneer and program namesake, Miss Martha Guy, and Appalachian Vice Chancellor Randy Edwards.
Now in its sixteenth year, MGSI helps 24 rising high school seniors annually develop professional skills through team building and business projects.
2019 participants arrived at Appalachian July 7 and, after two weeks on campus, traveled to New York City and Washington, DC for industry visits and cultural experiences. The camp concluded July 27.
While on campus, students developed business ideas and wrote viable business plans. More often than not, according to program director Barbara Rule, students seek to solve problems for not only the marketplace and business, but also society in general. Social issues the students addressed included junk food, decline in civic behaviors and plastics pollution, among others.
"Strong bonds are built during this experience and the Martha Guy Summer Institute is something that will last forever," said a student leader on the college's Instagram page. "Overall this has been one of the most incredible experiences of my time at App..."
Related: View photos of MGSI in Washington DC and New York City on the college's Instagram page.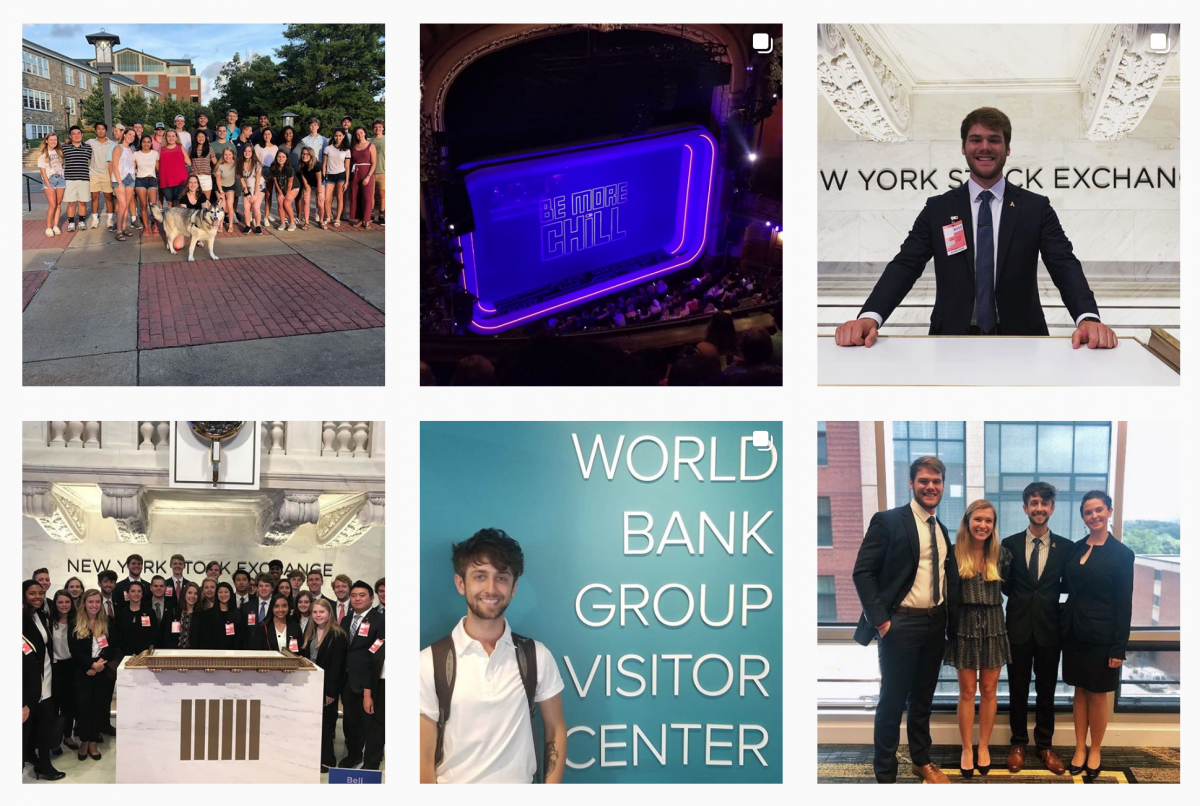 About the Martha Guy Summer Institute (MGSI)
The Martha Guy Summer Institute for future business leaders, established by banking pioneer Miss Martha Guy, provides a unique summer experience to selected high school students interested in pursuing a college degree in business. Participants explore disciplines within business, interact with regional business leaders and develop leadership and professional behavior skills needed to be successful in business careers. Participants are selected based on interest in business, academic achievement, and involvement and leadership. The first portion of the program takes place on campus where students are introduced to basic business principles and topics. The program concludes with travel to various business and cultural sites. For more information, visit marthaguy.appstate.edu.