Walker College of Business faculty, students and staff were active participants in Appalachian State University's 2018 International Education Week. From November 12-16, Walker College faculty, students and staff welcomed two visiting international scholars, participated in the Global Symposium and screened an award-winning international documentary.
The Global Symposium at Appalachian State University is an opportunity for faculty, staff, and students to share their global work on a professional platform while simultaneously contributing to global learning at Appalachian. During this year's symposium, Dr. Lubna Nafees presented her research, "Doing Business in India : A case study of IKEA and NETFLIX." Her case studies explore how a Swedish brand and an American brand set up operations in India and the challenges they face in understanding the Indian market, pursuing the right blend of adaptation versus customization in one of the world's fastest-growing and youngest market.
Dr. Humberto Luis Miranda Lorenzo, visiting international scholar from the Institute of Philosophy in Havana, Cuba, gave a symposium talk entitled "Involvement and people's participation in contemporary Cuba," where he explored one of the most important challenges for Cuban society today - the implementation of forms of popular participation in the economy and politics in order to survive as a nation.
Dr. Miranda's talk "Social Inequality and Business: Successes and Failures in Transition Economies" brought the discussion of this daunting world problem to attendees of the Walker College of Business Holshouser Ethics Lunch and Learn Series. Students in Dr. Shinnar's "International Seminar on Cuba" and Dr. Kline's, "Survey of Hospitality and the Tourism Industry" also benefited from Dr. Miranda's perspective through guest lectures in both courses.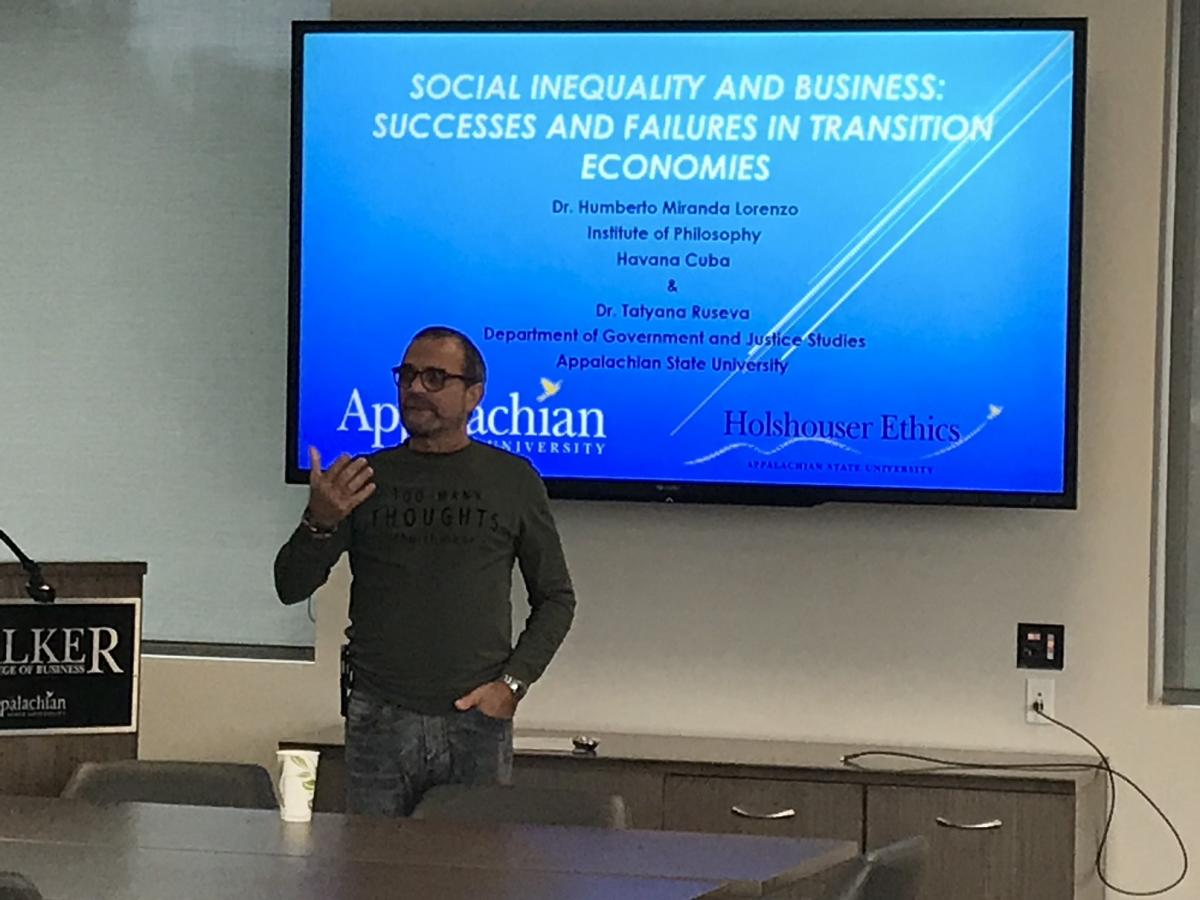 Students in Mr. Pipes' course, "Social Entrepreneurship," had the opportunity to connect with Valence Lutaisire, founder of the Ugandan NGO "Youth Focus Africa Foundation," Mr. Lutaisire spoke on the challenges and triumphs of this grass-roots organization which runs several unique schools, provides public health outreach, and hosts a "Women's Empowerment Center" which uses a micro-credit fund to support growing small business/cottage industry.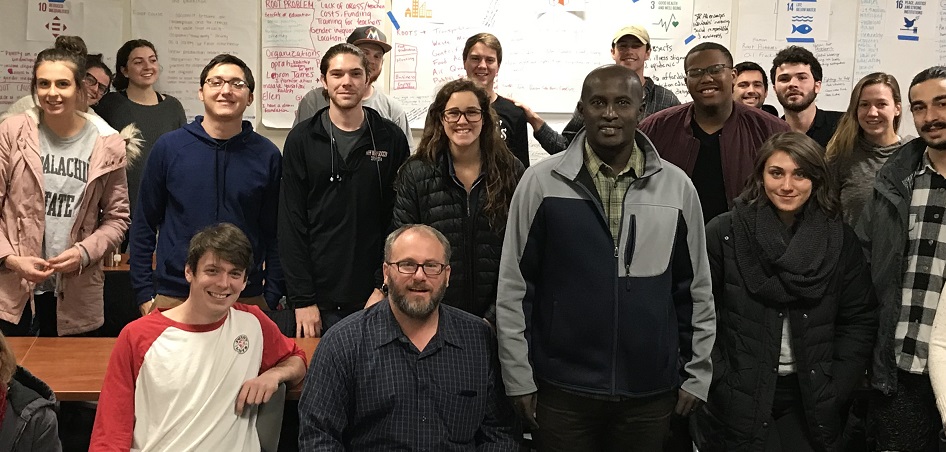 The Walker College of Business also participated in the global premier of "The Price of Free," an award-winning documentary about the efforts of 2014 Nobel Peace Prize Winner, Kailash Satyarthi, to end child labor. Mr. Satyarthi is the 2019 Global Opportunities/Boyles Distinguished Lecture Keynote Speaker and will be on campus on April 26, 2019.
"The importance of a global mindset is a part of the culture in the Walker College of Business," noted Meredith Church Pipes, the college's Global and Civic Engagement Specialist. "Working within a university community that fosters these values greatly enriches the learning environment for our students and we are grateful to be a part of a broad network of colleagues dedicated to global citizenship."
About International Education Week
International Education Week (IEW) at Appalachian State University is a celebration of transformational global experiences at home and abroad. IEW on the national level is a joint initiative of the U.S. Department of State and the U.S. Department of Education and part of efforts to promote programs that prepare Americans for a global environment and attract future leaders from abroad to study, learn, and exchange experiences in the United States.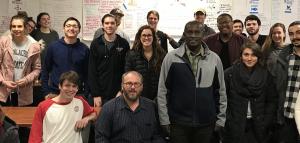 Tags: