Professor of Computer Information Systems and Supply Chain Management Jason (Jie) Xiong has been selected by Oak Ridge Associated Universities (ORAU) to receive a 2017 Ralph E. Powe Junior Faculty Enhancement Award.
The award provides a one-year, $5,000 grant to support data collection and analysis for his project "Information and Communications Technology (ICT) for Sustainable Development: Interventions with Native American Owned Small Businesses." The funds will also help Xiong with the conduction of interventions of IT for development of Native American owned small businesses in North Carolina and Nebraska.
Xiong will receive a $5,000 matching grant from the Walker College of Business at Appalachian State University. The awarded project is part of a larger body of research that has earned previous support from the Walker College Dean's Club grant program.
Xiong's research focuses on IT for Development (IT4D), E-Commerce and the value of Information Systems. Prior to joining the faculty at Appalachian State University in 2016, Xiong worked with IT companies including Intel, Alibaba and Baidu.
ORAU awards support research by junior faculty at ORAU member institutions, with the aim of enriching the research and professional growth of young faculty. Out of an applicant pool of 125, Xiong was one of only 36 receipients who received a total of $185,000 from ORAU in 2017.
See a complete list of 2017-18 winners.
Oak Ridge Associated Universities is a university consortium that combines the scientific strength of 121 major research institutions to advance science and education by partnering with national laboratories, government agencies and private industry. The awards, now in their 27th year, are named for Ralph E. Powe, who served as the ORAU councilor from Mississippi State University for 16 years. Since the program's inception, ORAU has awarded more than 662 grants totaling more than $3.3 million. Including the matching funds from member institutions, ORAU has facilitated grants worth more than $6.6 million.
About Business Faculty Research
Walker College of Business faculty produce and disseminate extensive research through both academic and professional communities. In the last five years, faculty members have published approximately 400 peer-reviewed academic journal articles, 130 conference proceedings and made more than 400 conference and professional presentations in 170 different venues. In total, the faculty has produced more than 700 individual intellectual contributions in basic discovery research, more than 400 contributions in applied or integrative research and 240 contributions in teaching and learning research. For more information, visit business.appstate.edu.
About the Walker College
The Walker College of Business at Appalachian State University delivers transformational educational experiences that prepare and inspire students to be ethical, innovative and engaged business leaders who positively impact our community, both locally and globally. The college places emphasis on international experiences, sustainable business practices, entrepreneurial programs, and real-world applications with industry. Enrolling nearly 3,000 undergraduates in 10 majors, and approximately 175 graduate students in Master of Business Administration, Master of Science in Accounting and Master of Science in Applied Data Analytics programs, the Walker College is consistently named one of "The Best Business Schools" by The Princeton Review and is accredited by AACSB International – the premier global accrediting body for schools of business. For more information, visit business.appstate.edu.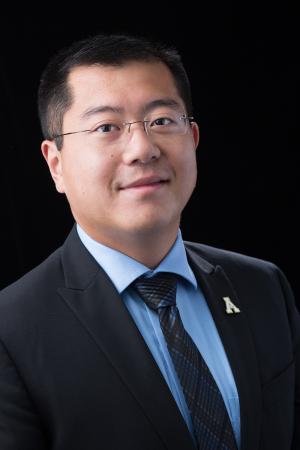 Tags: