Research from Dr. Scot Justice, an assistant professor in the Department of Accounting at Appalachian State University, has been published in the Journal of School Choice: International Research and Reform.
Dr. Justice authored the paper -- Internal Controls in Charter Schools: Current Perceptions and Opportunities for Improvement -- with Dr. Dana Hermanson of Kennesaw State University and Mr. Alex Helms of Louisiana State University. Helms is an App State alumnus and a former accounting instructor at the university.
Internal controls are the policies and procedures that are put in place to protect the assets of an organization, in this case: charter schools.
The researchers surveyed 137 charter school administrators and 129 board members and found that charter school internal controls are perceived to be relatively strong overall. However, some internal controls are perceived to be weak in comparison to others internal controls; those are board independence, board communication of internal control responsibilities to school personnel, lines of communication between the board and school personnel, and reporting lines that allow the board to assess the school's activities.
The study also found that board members have more positive views than administrators regarding the strength of several of the internal controls examined.
The research was supported in part by the Walker College of Business Dean's Club.
About the Walker College Dean's Club
Contributions from Dean's Club members provide unrestricted support each year for critical needs in the college such as: student scholarships, travel funds for faculty and students to attend course-related conferences and/or visits to corporations, seed money for new programs or opportunities within the college, and resources to bring guest lecturers, such as leaders in business and government, to the classroom. Learn more about the Dean's Club at business.appstate.edu/give/deans-club.
About Faculty Research in the Walker College of Business
The Walker College faculty produce and disseminate extensive research through both academic and professional communities. In the last five years, faculty have published 543 peer reviewed academic journal articles, 160 conference proceedings, and made 533 conference and professional presentations. In total, faculty have produced 1,175 intellectual contributions in the last five years. Approximately 520 intellectual contributions were made in basic or discovery research, 540 in applied or integrative research, and 115 contributions in teaching and learning research. Learn more at business.appstate.edu/research.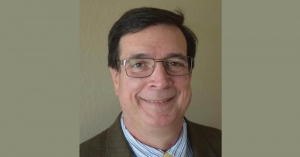 Tags: