Fourteen research projects were presented at the 2023 Walker College of Business Dean's Club Research Poster Session on Thursday, October 26.
Research on the following topics was displayed.
| | | |
| --- | --- | --- |
| Kevin Eller, Karen Green and Keith Walker - University of Toledo | ACC | How do Tax Audit Protection Plans affect Tax Aggressiveness? |
| Tammy Kowalczyk | ACC | Does requiring more climate-related disclosure improve corporate carbon performance? |
| Bao Duong, Jung Hwan Kim, Jason Xiong | CIS | A Career-Oriented Information Disclosure on Professional Social Networking Sites: Privacy-Calculus and Regulatory Focus Perspectives |
| Brock Stoddard, Abhijit Ramalingam and Kenju Kamie, Univ. of Keio - Japan and Anna Caroll | Econ | Imposed Collateral Enforcement Collateral Enforcement |
| Tanga Mohr, Kristan Cockerill (IDS) | Econ | Image Influence on Stormwater Management |
| David Dickinson, Brock Stoddard, Abhijit Ramalingam | Econ | Naiivete vs Sophistication in Markets |
| Matthew Mair, Brock Stoddard, Abhijit Ramalingam | Econ | The Effects of Expectations and Voluntary Redistribution on Cooperation |
| John Whitehead and Tanga Mohr | Econ | An Experimental Investigation of Real vs Hypothetical Experimental Auctions |
| Tiberiu Ungureanu, Kannan Srikanth (The Ohio State University) | Mgmt | Optimal exploration in dynamic environments |
| Jack Carson, Mackenzie Law, Kaitlyn Miller, Mariana Solanilla, Ellise VanGilder. | Mgmt | "Internal Organizational Sustainability Messages: Who Cares About What?" |
| Pia Albinsson, Charlene Dadzie, University of South Alabama, Adrienne Muldrow - East Carolina University, Spencer M. Ross, University of Massachusetts - Lowell, Pia A. Albinsson, App State, Shelle Santana, Bentley University | Mktg/SCM | Cryptocurrencies: Future Money, Investment, or Heartache? |
| Fayez Ahmad | Mktg/SCM | CEO vs. People in Socio-Political Activism: How do their forms of activism differ, and why? |
| Binay Kumar | Mktg/SCM | Sales Performance during Disruption:The Moderating Effect of Micromanagement" |
| Kesha Coker and Jessica Zeiss, Ball State University, and Pia A. Albinsson App State. | Mktg/SCM | The consumer on stage: Toward a typology of improvisation in consumption contexts |
Additionally, several Barnes Student Research recipients displayed their work. The Barnes Program Student Research Grants provide business students funding to engage in research with a faculty mentor outside of the normal classroom experience.
Related: business.appstate.edu/faculty/research/deans-club-grants
About the Walker College Dean's Club
Contributions from Dean's Club members provide unrestricted support each year for critical needs in the college such as: student scholarships, travel funds for faculty and students to attend course-related conferences and/or visits to corporations, seed money for new programs or opportunities within the college, and resources to bring guest lecturers, such as leaders in business and government, to the classroom. Learn more about the Dean's Club at business.appstate.edu/give/deans-club.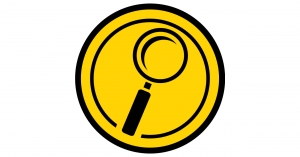 Tags: