This Saturday, thousands of alumni will return to Boone to celebrate Appalachian Homecoming, and we hope to see you! While taking in your old stomping grounds and enjoying the cooler temps and changing leaves, make plans to stop by the Walker College of Business Game Day Tailgate on the Peacock Hall (formerly Raley Hall) Patio before the Mountaineers take on the New Mexico State Aggies. Drop in between 12:00 and 2:00 p.m. for refreshments, giveaways and opportunities to rekindle relationships with your fellow business alumni and professors.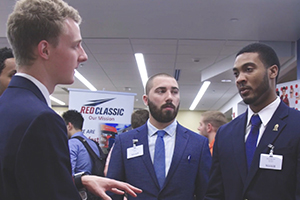 In the Walker College, we strongly believe that relationships of all kinds are key to making a positive impact in the world. Events like last week's Business Connections provide the foundation for long-lasting relationships that help connect our students to their post-graduate goals and create a platform to bring new talent to industry, talent that makes a positive difference in our communities and in our world.
Even after the full day of networking at Business Connections, some students took time to develop key relationships with 20 international business majors studying at Appalachian this semester through the bi-annual International Student Welcome Dinner. Student members of Appalachian's International Business Student Association (IBSA) made welcome students from Chile, Italy, Mexico, Japan and Spain.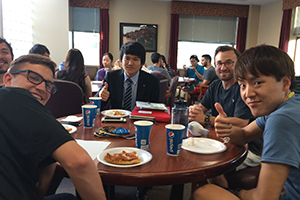 Not only are strong personal, corporate and international relationships important, but strong organizational partnerships are helping us strengthen our network, too. Walker College Hospitality and Tourism Management professors Dana Clark and Carol Kline are building Appalachian's relationships with educators from regional high schools and with partners including the NC Restaurant and Lodging Association (NCRLA) and the NC Hospitality Education Foundation.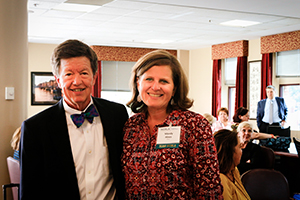 Fifty high school educators were on Appalachian's campus as part of the 2017 NCRLA Fall Educator Workshop, a forum to collaborate and discuss industry trends and education.
Indeed all these relationships are important to our success. Often, our alumni are in a position to connect the Walker College to strategic partners. I encourage you to help us make connections, and I encourage you to re-engage at Appalachian. Inform us of goings on by submitting news and sharing stories on our website. Read your fellow alumni class notes, and come back to campus to visit often. After this weekend, another great opportunity to visit is the approaching Carole Moore McLeod Entrepreneur Summit, scheduled for Friday, November 10.
To stay current with the latest in Peacock Hall, follow the Walker College on Facebook, Instagram, and LinkedIn.
Heather Norris, Dean
Walker College of Business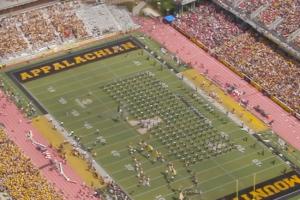 Tags: