This edition of the Walker College of Business Dean's Update is one in a series of monthly publications for Walker College faculty, staff, stakeholders and Appalachian State University community members. Please share your departmental, programmatic or individual news items for inclusion in this and other publications of the Walker College of Business.
Although Peacock Hall's corridors have been quiet so far in 2016, that will change early next week, when we welcome our 2,600+ business students back to campus. To celebrate the excitement and energy that comes along with the Spring 2016 Semester beginning, we will host a welcome back reception in the 2nd floor Boyles Lobby on the first day of classes. Please feel encouraged to stop by to enjoy coffee and donuts, and grab a free coffee mug, while supplies last. The Welcome Back to Walker Reception next Monday, January 11 (10:00 a.m. - 2:00 p.m.) is the first of many special events hosted by the Walker College of Business designed to supplement the curriculum and create a well-connected community of learners at Appalachian. Please refer to our events page for up-to-date information about special events in the college; I hope you'll mark your calendar for the March 23 Boyles lecture and the April 8 Global Opportunities Conference, to name just a couple signature events.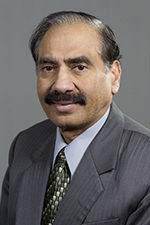 I am excited to announce that, beginning this month, we will launch our new executive education programs, allowing us to offer the same transformational experiences afforded to our undergraduate and graduate students, to industry professionals, but with customizable content and formats. Our goal is to fill the needs of our regional business community to develop leadership skills of employees and address specific, real-work challenges and opportunities. Executive education is closely aligned with our mission to deliver transformational educational experiences that prepare and inspire individuals to be ethical, innovative, and engaged business leaders. Our executive education initiative is being managed by Dr. Sandy Vannoy and our office of graduate programs and research, and the inaugural course will be offered by Supply Chain Management Director Dinesh Dave, for LakeSide Project Solutions based in Denver, NC. Pictured, from left, are Sandy Vannoy and Dinesh Dave.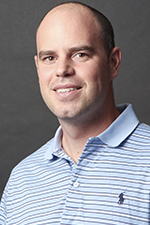 Equally exciting, several of our faculty members will be participating this semester in AppLab, a problem-based learning model focused on solving real-world issues through the design thinking process. Assistant Professor of Management Mark Lewis, who has taught design thinking in the college for four years, explains why we are developing students with both left-brained and right-brained skills to be innovators. AppLab's interdisciplinary group of faculty and students, led by College of Fine and Applied Arts associate dean and industrial design professor Kern Maass, come from backgrounds as varied as recreation management and physical education to business management and entrepreneurship. This year, they are using the university's strategic plan to help them deliver sustainable solutions that make an impact on Appalachian and our community. Learn more. Pictured is Mark Lewis.
The college is committed to providing opportunities for multicultural and international learning and experiences. Associate Dean for International Programs Marty Meznar, Associate Vice Chancellor of International Education and Development Jesse Lutabingwa, and Walker College faculty members Jesse Pipes and Dan Hsu recently returned from China, where they were working to expand our international partnerships. The delegation signed an agreement with Wenzhou University in Wenzhou, China, that will set in motion collaborative activities including student and faculty exchanges, joint academic programming, and possible research collaboration. Under the leadership of Transportation Insight Center for Entrepreneurship Faculty Director Dan Hsu, this new partnership will bring together aspiring and inspiring entrepreneurs and business students, helping them embrace innovation, engagement, and make a global impact through international student and faculty exchange activities with Wenzhou University. Learn more. Pictured below, from left, are Dan Hsu, Marty Meznar, and Jesse Pipes.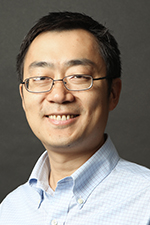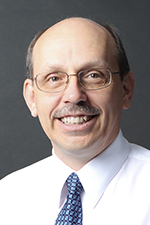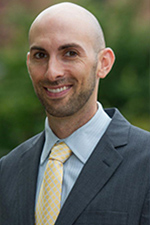 Please help us to disseminate news about our activities and work in the college by sharing your stories and accomplishments with our communications team online.
2016 holds much promise for the Walker College of Business, Appalachian State University, the individuals we serve and our colleagues. Our team continues to grow, and we welcome new faces to Peacock Hall this semester: Sarah Light, Oscar Stewart and Loring Tilley, Department of Management; Joseph Walsh, Department of Finance, Banking and Insurance; Ilgim Dara, Department of Marketing; Darin Hodges, Department of Computer Information Systems and Supply Chain Management; Kathy Mann, Dean's Office; and Ken White, MBA Program. Team members celebrating January birthdays include:
January 1: Kim Bock, Dean's Office
January 9: Jarrod Johnston, Finance, Banking & Insurance
January 13: Harry Davis, Finance, Banking & Insurance
January 15: Alison Reaves, BB&T Student Leadership Center
January 17: Joe Daly, Management
January 17: Claudia Kelley, Accounting
January 21: Kelly Henson, Dean's Office
January 21: Kathy Smith, Academic Advising
January 30: David Shows, Marketing
In closing, you may notice that business.appstate.edu has been updated over the recent break; it is now more ADA compliant and mobile-responsive so the content and structure of the site now remains consistent on your devices. If you encounter issues or have concerns, please direct inquiries to Haley Childers, childershy@appstate.edu.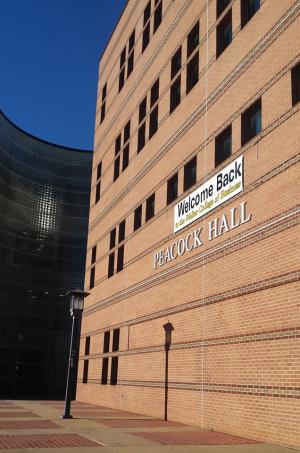 Tags: