This edition of the Walker College of Business Dean's Update is one in a series of monthly publications for Walker College faculty, staff, stakeholders and Appalachian State University community members. Please share your news items for inclusion in this and other publications of the Walker College of Business. For up-to-date information, please check the news section at business.appstate.edu.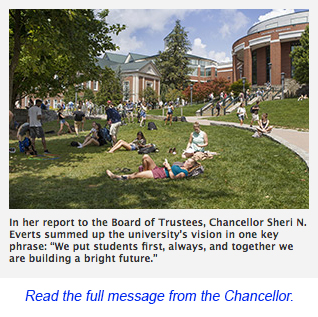 This summer, as I transition into the permanent role of dean of the Walker College of Business, I am reminded how fortunate I am to be working at Appalachian State University. What drew me here thirteen years ago as a faculty member was that we had a strong, student focused mission, and that we excelled at achieving that mission. I'm proud to say that over the past thirteen years, we have stayed true to that mission, with an active and engaged faculty and staff who deliver innovative, transformational educational experiences, both inside and outside of the classroom. I am also grateful for the many students who, upon graduation from the Walker College, continue to stay engaged in the college, giving back of their time, talents, and financial resources to ensure the college's future success.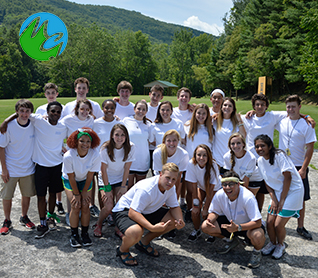 In the Walker College of Business, the lazy days of summer are anything but. Twenty-four of North Carolina's brightest rising high school seniors are on campus, participating in one of our unique learning opportunities - the twelfth annual Martha Guy Summer Institute. The program, which provides an early platform for talented young people to learn business and leadership principles, offers these students not only an introduction to our university, but also early grounding in the philosophies we hold dear. They are learning about not only accounting and economics, but also business for good - how to preserve our community and the world while supporting a triple bottom line. Faculty and staff members will learn more about sustainable business at the second annual Business for Good event on August 19.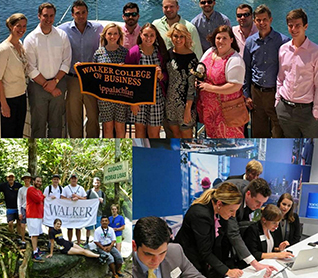 Our community is learning not only on campus at Appalachian, but also abroad at partnering institutions. This year, more than 150 graduate and undergraduate students have participated in faculty-led study abroad courses, semester abroad programs, or international internships in roughly 20 countries, including Argentina, Australia, Belgium, Bermuda, Brazil, Chile, China, Costa Rica, Cuba, England, France, Germany, Holland, Japan, Spain, and Taiwan. Read about international learning opportunities in the Walker College.
Another of the Walker College's unique programs, the Holland Fellows program for Business Study in China, is also making an impact on tomorrow's business leaders. Read how marketing student Samantha Bender is chronicling not only an international internship experience, but also her experiences as a 2016 Holland Fellow. Bender is also the WCOB Instagram takeover student of the month. Please stay connected by following her and the @walkercob on Instagram today.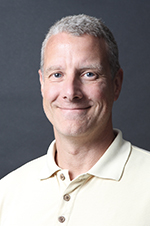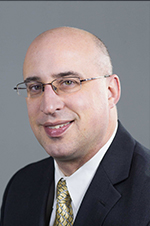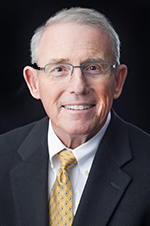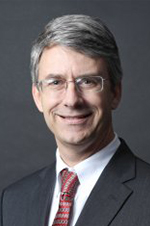 I hope you will stay informed daily not only through our Instagram, Facebook and Twitter pages, but also through our news site at business.appstate.edu. Recent news items include stories about research (Economics professor John Whitehead awarded grant for socioeconomic study of Atlantic menhaden, Collaborative research from Economics faculty and students suggests that a proposed recreation center will infuse money in economy, create other benefits in High Country); community engagement (Walker College finance lecturer Bryan Bouboulis co-owns the High Country Grizzlies); student achievement (Appalachian students earn awards during PBL National Leadership Conference in Atlanta), faculty excellence (Harry Davis featured in Carolina Banker, professorship to be named in his honor) and our innovative curriculum (Walker College expands curriculum to meet growing demands of industry in supply chain management and data analytics). We continue to receive accolades for our efforts, having been featured recently in BestColleges publication of Top Online Business Administration Programs in America, and we are continually evolving to meet the needs of the business community. Pictured, from left, are John Whitehead, Bryan Bouboulis, Harry Davis and Sam Formby. Sam Formby brings industry experience to leadership team as newly appointed associate dean for undergraduate programs and administration. Sam is one of the Walker College faculty and staff members celebrating a July birthday, along with:
July 2: Jamie Parson, Finance, Banking & Insurance
July 3: Neel Das, Marketing
July 5: Todd Cherry, Economics
July 6: Mark Strazicich, Economics
July 7: Bill Baker, Accounting
July 8: Katharine Stone, Academic Advising
July 8: Onur Ince, Economics
July 11: Dinesh Dave, Information Systems & Supply Chain
July 12: Bill Phillips, Information Systems & Supply Chain
July 14: Ji Yan, Economics
July 16: Kimberly Kirby, MBA
July 21: Tetyana Molodtsova, Economics
July 23: Jim Westerman, Sustainable Business
July 24: Robin Romanus, Accounting
July 25: Penny Bagley, Accounting
July 29: Sam Formby, Dean's Office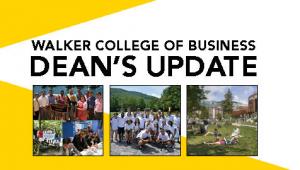 Tags: