Dear business students, faculty, and staff,
Welcome back to the Walker College of Business! I hope your summer was the right mix of rest and adventure, and that you're ready for the start of the Fall 2022 term. We're excited you're back! On Monday, between 9am and 1pm, stop by Peacock Hall's second floor Broyhill Commons for a coffee (our treat). A cup of Beans 2 Brew is a FDOC must-have! Hydration is important too, so while you're there, pick up a reusable Walker College water bottle, while supplies last.
Like yours, our summer has been busy. Chancellor Everts recently shared our new university mission and strategic plan. And we've added programs to our Walker College curriculum in analytics, cybersecurity, and innovation and entrepreneurship. This academic year we'll have a new WCOB strategic plan, aim to renew our AACSB accreditation, and begin a fundraising initiative as we prepare to expand and renovate Peacock Hall in 2023.
Students: here are seven great tips for success. My favorites are…
Get to know your professors – read about our newest professors here.
Use university resources – like our (new!) full access to the New York Times, easy-to-schedule appointments with your business academic advisor, and a business career services carnival, to name a few.
Be involved outside the classroom – plan to attend Business Club Expo on Aug. 30 and mark your calendars to register to attend our signature events this semester – Business for Good on Sept. 23, Business Connections on Oct. 6, and the Entrepreneur Summit on Nov. 4. Many of your professors will offer course credit for attendance. Faculty: please register to record your students' attendance here.
I wish you all a successful semester, as well as happiness and good health. Find the latest public health and campus operational updates here.I look forward to seeing you around Peacock Hall next week!
Sandra A. Vannoy, Ph.D. | Dean
Walker College of Business | Appalachian State University
4135 Kenneth E. Peacock Hall | 416 Howard Street
Boone, NC 28608 | USA
828-262-2058 | business.appstate.edu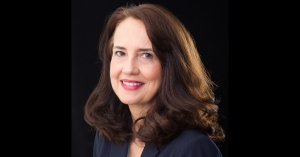 Tags: