Jason Xiong, an associate professor in the Department of Computer Information Systems and director of Appalachian State University's Master of Science in Applied Data Analytics has been selected as a finalist for a Boone Area Chamber of Commerce 4 Under 40 Award.
Dr. Xiong is one of 16 members of the High Country community who have been selected as finalists in four categories: Business Owner, Education Professional, Non-Profit Business Professional, and Rising Star. Dr. Xiong is nominated in the Education Professional category.
Read the full story, Boone Chamber announces finalists for 4 Under 40 awards, on wataugademocrat.com.
Nominees were acknowledged for their business achievements, community and civic involvement, and other related activities. Winners will be announced at an awards ceremony on April 6. Tickets are available for purchase online, boonechamber.com.
Dr. Xiong joined Appalachian's faculty in 2016 and has recently served on the admissions and Assurance of Learning committees for the MSADA program. In addition to his service and teaching experience, Dr. Xiong has previous work experience in large IT companies in the United States and China. He earned his Master of Science and Ph.D. degrees from University of Nebraska Omaha. He is a 2022-23 participant of App State's Chancellor's Academic Leadership Development (ALDP) program.
Related: CIS professor joins Chancellor's Academic Leadership Development program
About the Department of Computer Information Systems
Students majoring or minoring in the Computer Information Systems program at Appalachian State University gain valuable professional skills and capabilities, enabling them to pursue a wide variety of technology-related careers. They learn to work with networks, databases, web sites and integrated systems. Learn more at cis.appstate.edu.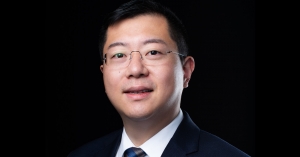 Tags: