Save the Date: March 15-16, 2018
This event is a great opportunity to meet our highly talented Walker College of Business Graduate Students in a one-on-one setting. Our students will be seeking full-time positions, internships , business practicums and capstone analytics projects. All of our students will be enrolled in either the Master of Business Administration, Master of Science in Applied Data Analytics, IOHRM or Master of Science in Accounting programs. They will be pursuing one or more of the following concentrations:
Master of Business Administration

Business Analytics
Economics
Interdisciplinary Business
International Business
Leading and Managing Human Resources
Supply Chain Management
Sustainable Business

Master of Science in Applied Data Analytics

Supply Chain Analytics
Sustainability Analytics
Interdisciplinary Analytics

Master of Science in Accounting
Master of Arts in Industrial-Organizational Psychology and Human Resource Management
The Walker Graduate Career Fair will be held on Thursday, March 15, 2018 from 1:00 pm - 5:00 pm 2nd Floor Peacock Hall, Walker College of Business. This fair will be held in a traditional format with a table/booth set up for each recruiting organization and business graduate students visiting according to their interests. There will also be an opportunity to attend the Ryder Logistics evening wine social that evening as well as conduct employer/student interviews the following day, Friday, March 16, 2018.
Questions? Contact:
Event Logistics
Kim Kirby
828-262-2092
kirbyko@appstate.edu
Employers
Registration / $150 per company which provides:
Career Fair Table and Table Cloth
Seating for two employer representatives
Access to Electricity Upon Request
Parking in Rivers Street Parking Garage
Meals Provided During Event
Opportunity to participate in company-sponsored evening wine social
Opportunity to conduct student interviews on Friday, March 16, 2018
For additional information and to register, click the 'Employer Registration' block above.
Please note, registration is non-refundable. In the event of inclement weather, we will do our best to reschedule this event.
Hotel, Parking & Transportation
Hotel
Courtyard by Marriott
1050 HWY 105, Boone, NC 28607
828-265-7676
$96/night (plus tax)
Group Code: App Career Fair
Book your group rate for ASU Walker Graduate Career Fair
Individuals are responsible for their hotel reservations.
Please contact Kim Kirby at kirbyko@appstate.edu or 828-262-2092 with questions or concerns.
Parking
Thursday, March 15, 2018 (Career Fair)
Please park at the RIVERS STREET PARKING DECK on campus.
As participants enter the parking garage you'll press a button for a parking stub and the gate will lift.
Parking will be allowed anywhere within the parking deck.
Curbside pick-up will be marked accordingly.
Whether you arrive via shuttle or choose to walk to Kenneth E. Peacock Hall (previously Raley Hall) please proceed to the Event Check-In (2nd Floor of Peacock Hall - Board Room).
Faculty, Staff and Students will greet you upon arrival.
At Check-in, you will receive an Information Folder which will include a "Visitor Parking Pass." IMPORTANT: To avoid a charge you will need this pass as you exit the parking deck.
Friday, March 16, 2018 (Interviews)
Please park in the Peacock Hall Parking Lot, (Rivers Street Entrance) between 7:45am - 9:00am
There will be a parking attendant who will be working the gate who will be able to swipe you through the gate that morning
Shuttle Transportation Schedule - Thursday, March 15, 2018
Day
9:00 am to 5:00 pm Shuttle between Rivers Street Parking Deck and Peacock Hall, Howard Street, Main Entrance (every 15 minutes)
Evening
5:00 pm to 7:00 pm Shuttle between Peacock Hall, Turchin Center and Rivers Street Parking Deck
Students
You don't want to miss this valuable opportunity to meet recruiters face to face and network with industry professionals.
For a list of registered employers, click here (PDF attached of companies attending)
Online registration is now open.
Get prepared
Sell yourself! Practice your elevator pitch and use it at corporate recruiting tables. Employers will make a note of your professionalism and will know why you deserve to interview for that job.
Bring your resume. Get your resume reviewed with Executive Development Coordinator, Mr. Ken White, print your resume on resume paper, and present it to the recruiter. The recruiter will then see all of your skills and experiences and will be more interested in offering you an interview.
Sign up for a Practice Interview. You'll get more face-time with recruiters and you'll be ready for the real thing. Sign up for practice interview with Mr. Ken White.
Attend BB&T Professional Development Series. Join the BB&T Student Leadership Center as they cover a variety of topics designed to help you land your dream job and prepare for your career after college. For a list of workshops, click here.
Dress for Success! Professional dress at the Walker Graduate Career Fair is a key part to getting a job. By dressing as a business professional, you demonstrate that you are a capable, respectful, professional. You only get one first impression! Dress for the event is business professional. If you are not sure what to wear, check out the Walker College of Business Pinterest page or the Professional Development page for ideas.
Additional Tips!

Introduce yourself.
Highlight your experience, including your major, field(s) of study and any relevant work experience.
Connect your skills with their needs.
Name an accomplishment (or two) that demonstrates those skills.
Tell the prospective employer what you are looking for now and in the future.
Employer/Student Agenda
Agenda
Thursday, March 15, 2018
9:30am - 7:30pm, Van Shuttle Service, Rivers Street Parking Deck
10:00am - 3:00pm,

Company/Student Registration

11:30am - 12:45pm, Professional Headshot Opportunity, Peacock Hall, 2nd Floor **
11:30am - 12:45pm, Recruiter Lunch/Dean Norris Remarks, Peacock Hall, 4th Floor Holland International Engagement Room
1:00pm - 5:00pm, Walker Graduate Career Fair, Peacock Hall, 2nd Floor
5:00pm - 5:30pm, Breakdown
5:30pm - 7:00pm, Ryder Logistics Evening Wine Social, Turchin Center for Visual Arts
5:00pm - 7:30pm,

Shuttle from 2nd Floor Peacock Hall/Turchin Center for Visual Arts to Rivers Street Parking Deck
** Please note, Professional Headshots will only be available during this time, so please be sure to plan accordingly if you would like to take advantage of this opportunity
*** A special THANK YOU to our Walker Graduate Career Fair Wine Social Sponsor Ryder Logistics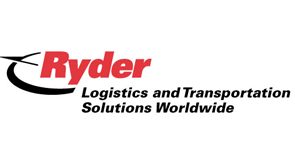 Friday, March 16, 2018
8:00am - 9:00am, Recruiter Breakfast/Check-In, Peacock Hall, 4th Floor Holland International Engagement Room
9:00am - 12:00pm, Company Interviews, Peacock Hall, 1-4 Floors
12:00pm - 1:00pm, Recruiter Lunch, Peacock Hall, 4th Floor Holland International Engagement Room
1:00pm - 4:00pm, Company Interviews, Peacock Hall, 1-4 Floors