As the last of the leaves fall and winter break approaches, the students in Peacock Hall begin the final push for a successful semester's end.
Students
Leading the way are 17 new Walker Fellows and leaders from the college's 20+ student organizations who have made a significant impact in the lives of others this semester, as well as ten dedicated scholar athletes.
Alumni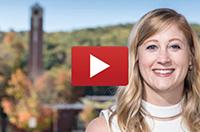 Like our students, our alumni are positively changing the world. Sarah Green Freed '09 has been honored by the alumni association for her innovative work addressing core issues related to some of the world's most pressing problems. Business Advisory Council member and CIS alumnus Richard Stroupe is leaving a legacy for future Appalachian students to engage in transformational experiences abroad.
Faculty & Staff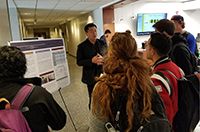 The work of our faculty continues to reach further. Accounting Professor Dwayne McSwain authored Pearson's latest version of the first-ever governmental accounting textbook and Management Professor Jim Westerman authored the first organizational communication text that includes business sustainability, social justice, ethics, and diversity for the Oxford University Press. Many professors took to the halls in weeks past to share their research findings as part of the 2017 Dean's Club Research Poster Session, and other professors will soon launch new and innovative initiatives to engage their students with the business community.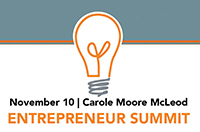 Once a novel idea, and now a long-standing signature event for the university, the November 10 Carole Moore McLeod Entrepreneur Summit is one of many effective opportunities for students and community to learn from one another. One of the college's core values is to cultivate meaningful relationships among students, faculty, and staff so that each can learn, grow, and be fulfilled in their work. Eight Walker College staff members were recently honored for their university service.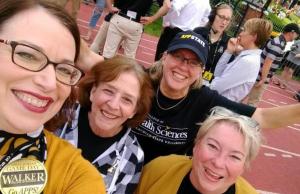 Tags: